A new drawbridge has been installed in the Tower of London for the first time since 1978 following five months of construction.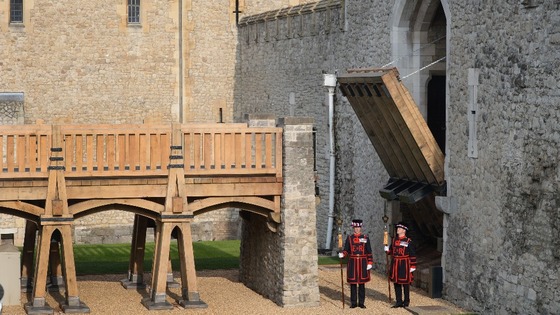 The iconic feature has undergone various adaptions, including the last time it was completely replaced in 1915.
The drawbridge was originally created in 1834, to allow munitions to be brought into the basement, but it was dismantled in 1843 on the orders of the then Constable of the Tower of London, the Duke of Wellington, who deemed it to be noxious.
The working drawbridge, which takes around four minutes to raise, will be used for educational purposes.