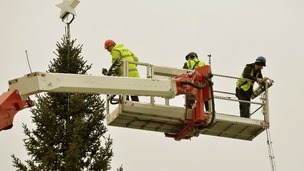 Transporting a 60ft Christmas tree 700 miles from Norway to London is no easy task, so how was it done?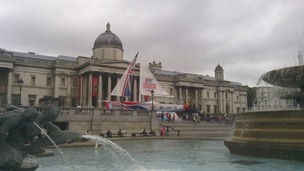 The Great Britain boat which is competing in this year's round-the-world Clipper Race is on display in Trafalgar Square.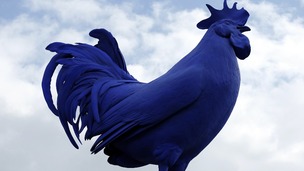 A giant blue cockerel by German artist Katharina Fritsch has been unveiled on the Fourth Plinth in Trafalgar Square.
Live updates
Trafalgar Square fourth plinth
Really Good, by David Shingley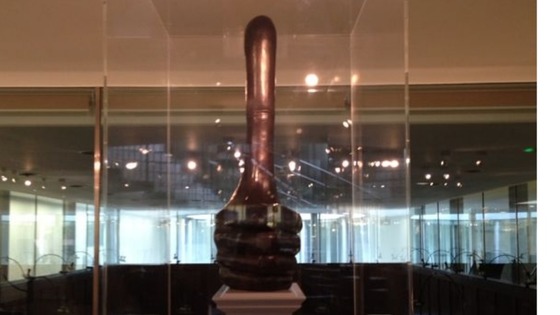 Larger Squat Afar, by Mark Leckey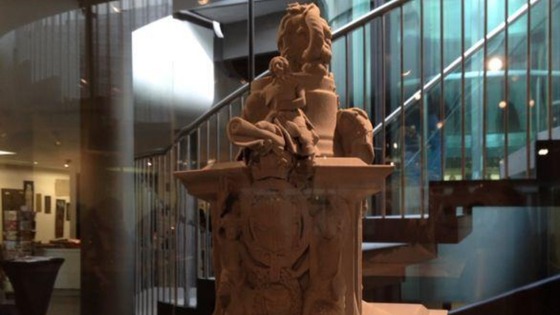 Gift Horse, by Hans Haake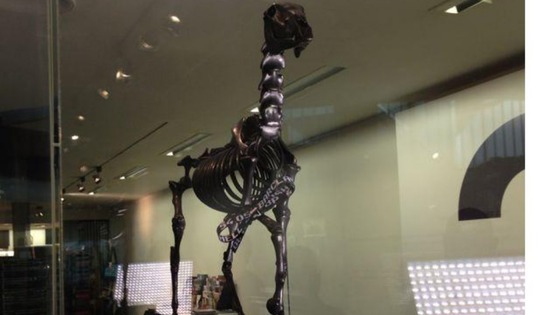 Trafalgar Square fourth plinth
Six artists have unveiled their vision for what they believe should take pride of place on Trafalgar Square's fourth plinth. Here are the first three.
The Dance, by Li liane Lijn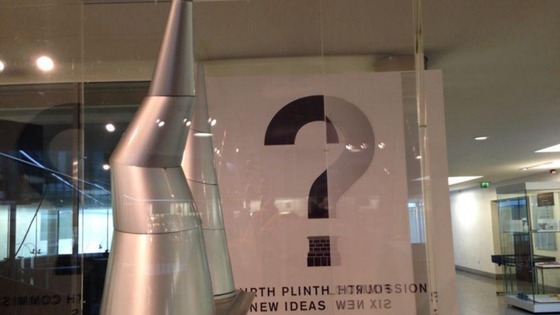 Unmade Monument, by Marcus Coates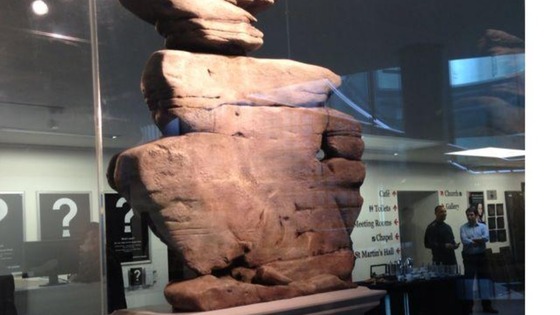 Moon Mask, by Ugo Rondinone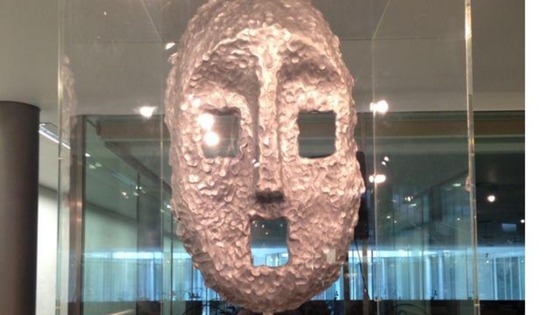 Advertisement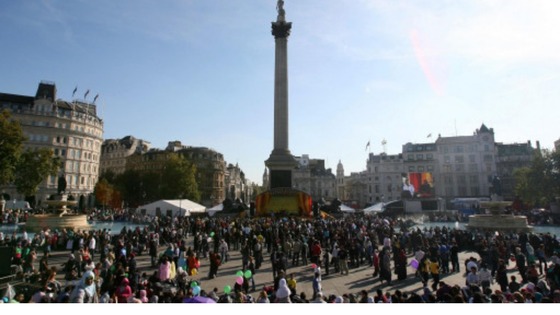 To celebrate the end of Ramadan, thousands of Muslims are expected to congregate in Trafalgar Square on Saturday for a food festival.
Eid-ul-Fitr, which has been organised by the Mayor of London and the Eid Committee, is the first time there will be a food festival offering people the opportunity to sample delicacies from across the Islamic world.
The free event also includes stage entertainment, arts and crafts, henna and face painting.
There will also be live performances from Nasheed artists such as Saif Adam and Suhail Ahmed and singers Jasraj Joshi and Tariq Khan.
England v Scotland at Wembley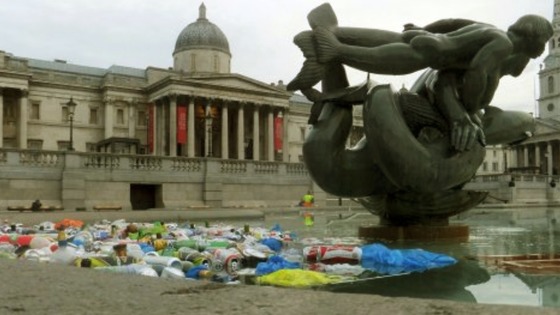 An estimated 10,000 beer cans have been cleared from Trafalgar Square during an "almighty clean-up" after kilt-clad Scottish football fans descended on it ahead of last night's match against England.
While Scotland suffered a 3-2 defeat in the friendly game, Westminster City Council said it triumphed over litter, as well as finding "one or two weary Scotsmen" still in the square this morning.
The council began the clean-up operation at 6.30pm yesterday with a team of 20 workers, and it was being completed at 8.30am this morning - clearing an estimated two tonnes of beer cans.
Trucks that hold 18 tonnes of rubbish, street sweepers and small cleaning buggies were all involved in the operation.
The two teams met for the first time this century at Wembley Stadium last night, and thousands of Scotland supporters travelled to London for the match.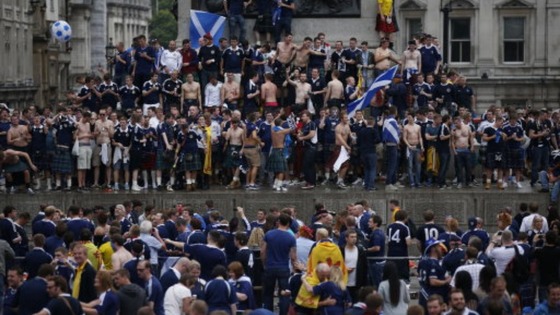 Scottish fans - sporting kilts, big grins and the odd ginger wig - covered walls with the blue and white Saltire flag in the shadow of Nelson's Column.
Washing-up liquid was added to the water in the fountains as the supporters spent the day partying.
The Metropolitan Police said there were two arrests at the match - one for drunk and disorderly behaviour and the other for public disorder.
A fan was also arrested for drunkenly dancing naked in a fountain in Trafalgar Square yesterday afternoon.
70 foot yacht in Central London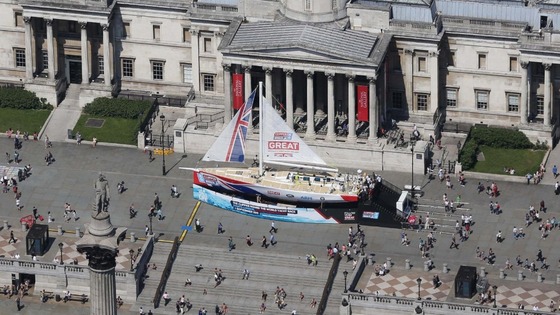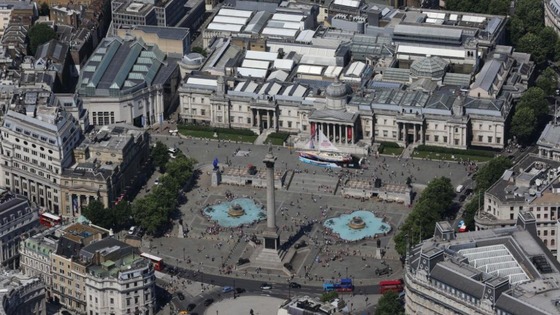 70 foot yacht in Central London
Great Britain's 70 ft state-of-the-art yacht has gone on display in Trafalgar Square ahead of it's voyage around the world. It's due to take part in the Clipper Round the World Yacht Race at the beginning of September.
Advertisement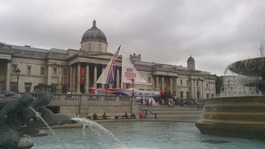 The Great Britain boat which is competing in this year's round-the-world Clipper Race is on display in Trafalgar Square.
Read the full story
70 foot yacht in Central London
Lindsay Evans from Putney and Bob Baker from Tilbury are among the crew members on the Great Britain boat.
70 foot yacht in Central London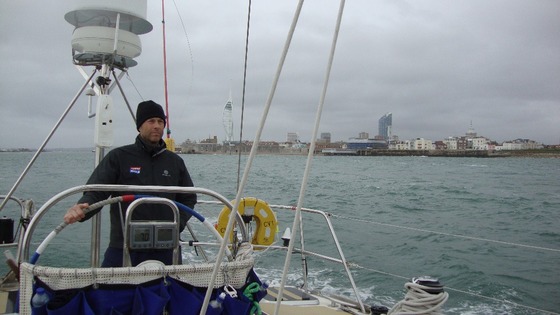 44 year old London born professional skipper Simon Talbot will lead the amateur crew in the Clipper round the World Yacht Race.
Inspired by the books of yachtsman and Clipper race founder Sir Robin Knox-Johnston and New Zealand born yachting legend Peter Blake, Simon has always found himself close to if not on the water.
After pottering around in boats from around age five, he started more formal lessons whilst attending Watford Grammar School for Boys at around age twelve.
"The task of keeping a large group of people working together as a happy, well motivated team, in a confined and potentially stressful environment for an extended period of time will be a challenge unique in my experience, but it has the potential to be extremely rewarding." said Talbot.
70 foot yacht in Central London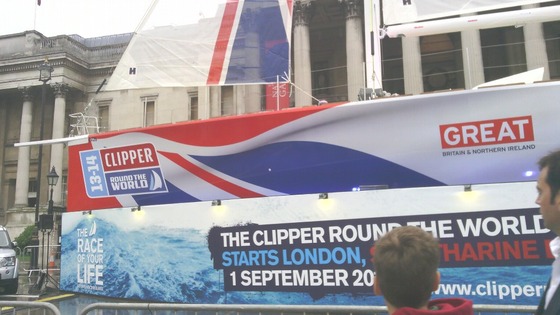 Five London crew members were among the first to visit the yacht this morning. They will be led by a London born skipper and are preparing for the ninth edition of the unique Clipper Round the World Yacht Race, which will depart from Tower Bridge on 1 September.
The UK team will sail aboard a Great Britain livery yacht in an innovative global campaign partnership between the race organisers, UK Government and British brands.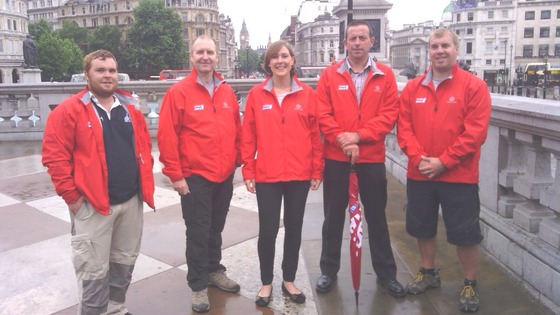 London born professional skipper 44 year old Simon Talbot will lead an amateur crew that has been trained in preparation for the 40,000 mile race. The race will take 11 months to visit 15 ports on six continents over the eight leg series, in a matched fleet of twelve 70 foot ocean racing yachts.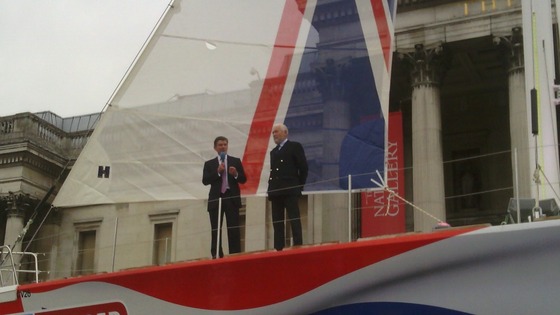 The large 70 foot state-of-the-art ocean racing yacht was launched this morning in land locked Trafalgar Square by Sports Minister Hugh Robertson.
He was joined by Clipper Race chairman and founder, the legendary yachtsman Sir Robin Knox-Johnston who became the first person to sail solo, non-stop, around the world in 1968-9.
Knox-Johnston launched the biennial race for amateur sailors 17 years ago; the unique global event has also grown into a successful platform to promote trade and tourism along the way.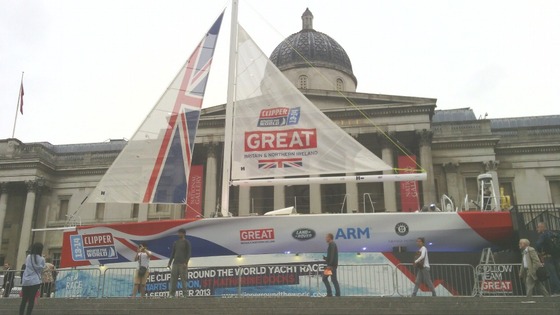 Positioned in front of the iconic National Gallery, on the North Terrace, the yacht will remain under the watchful gaze of Lord Nelson, Britain's greatest ever sailor, until 4 August.
The Great Britain team will sail back into the capital with the rest of the 12-strong Clipper Race fleet over the August Bank Holiday weekend to spend a week in St Katharine Docks - central London's only marina - prior to departing from Tower Bridge on Sunday 1 September.
The 40,000 mile race around the world will return to London almost 11 months later in July 2014.
Load more updates
Back to top