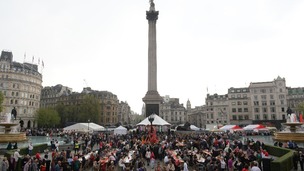 Visitors have braved heavy showers this afternoon at the Mayor of London's Feast of St George celebration.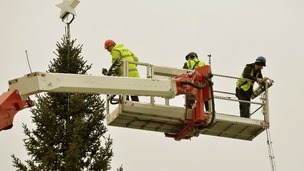 Transporting a 60ft Christmas tree 700 miles from Norway to London is no easy task, so how was it done?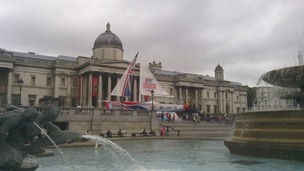 The Great Britain boat which is competing in this year's round-the-world Clipper Race is on display in Trafalgar Square.
Live updates
Landmarks damaged in protests
They [the police] started shouting move back, move back, but we had nowhere to go. The police started pushing us, screaming 'move back, move back'.

There was a fire on the right hand side of the [Victoria] monument and people started throwing things.
– Ceylan Hassan, a university graduate
Landmarks damaged in protests
Scotland yard says eleven people were arrested nine for public order offences and two for criminal damage
Officers in riot gear controlled the crowd, which was part of a pre-arranged Anonymous Million Mask March
Several similar events were carried out in cities in Japan, Australia, and New Zealand in opposition to austerity cuts, corruption and an increase in state surveillance
Advertisement
Landmarks damaged in protests
Hundreds of masked Anonymous protesters descended on Buckingham Palace and Parliament Square as part of a worldwide march against austerity cuts. A fire was started just yards from the gates of the palace as protesters threw glass bottles during clashes with police last night.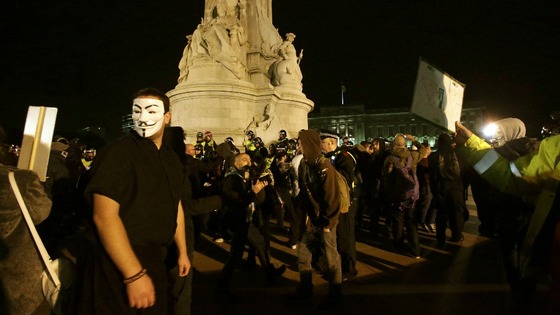 Nelson's Column in Trafalgar Square and the Victoria Memorial near the palace were damaged during the demonstrations. Fireworks were also reportedly thrown towards Buckingham Palace.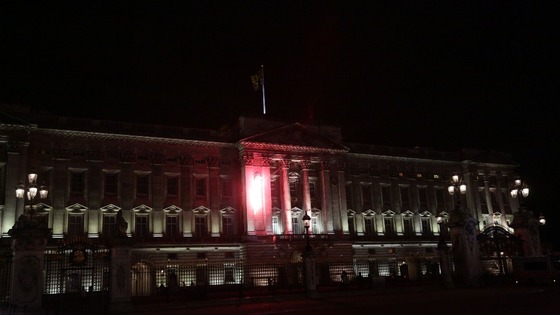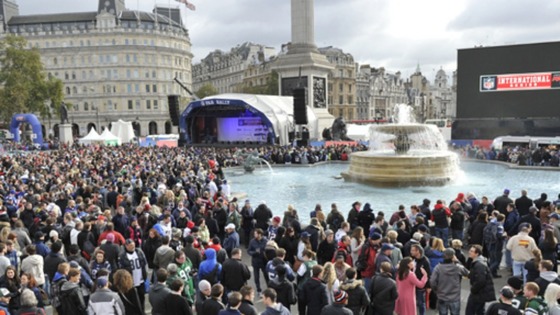 All-American fever grips Trafalgar Square today as the NFL stages a fan rally ahead of Sunday's match between the San Francisco 49ers and the Jacksonville Jaguars at Wembley.
Last year's fan festival was attended by 40,000 fans. Players from both teams, NFL legends and cheerleaders will all be part of the event
A robotic arm in London is replicating the exact work of an artist as he draws an image of a face 900 miles away in Vienna. Video of Alex Kiessling is being projected onto a big screen in central London. Alongside him, a yellow robotic arm, copying his every move perfectly.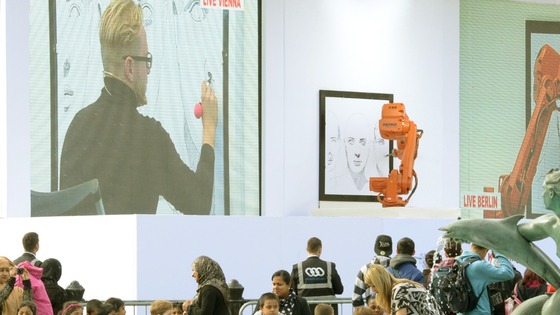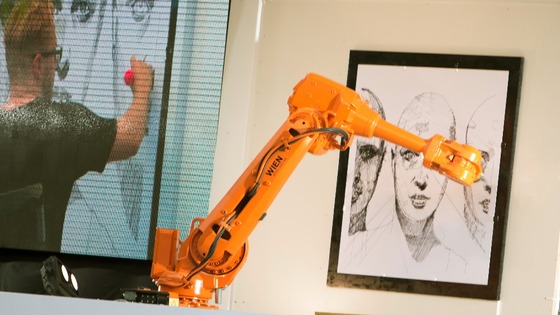 Alex Kiessling used an infra-red sensor to trace the movements of his pen and send the signal via satellite to the industrial robots in Trafalgar Square that reproduced on canvas the lines he was drawing. Kiessling said it took more than six months to perfect the technique and the software.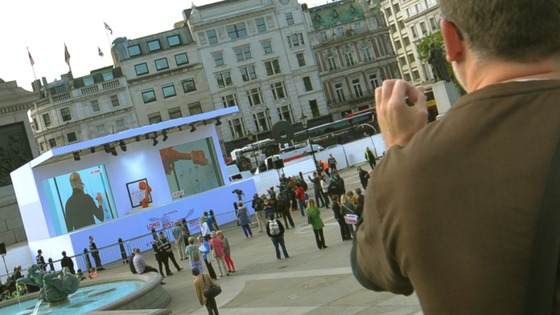 The three versions of Kiessling's "Hybrid head" were made, one full face with two half heads on either side. They will be joined together and exhibited in Vienna and London.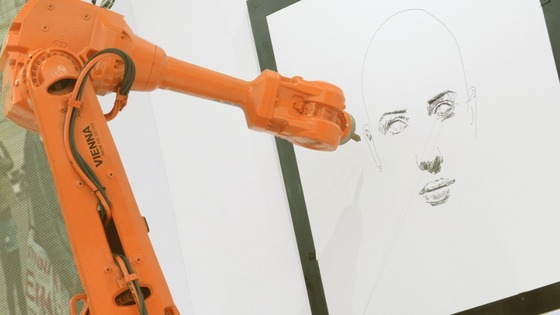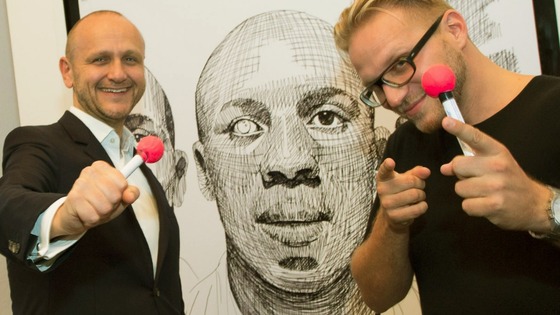 Trafalgar Square fourth plinth
A large blue rooster currently stands on the fourth plinth at Trafalgar Square, which has become a showcase for temporary artworks.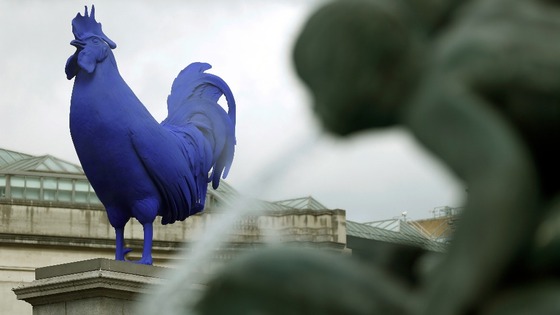 Mayor of London Boris Johnson said: "The placing of challenging artwork amidst the historic surroundings of Trafalgar Square creates a delicious juxtaposition that gets people talking and debating, underpinning London's reputation as a great world city for culture."
Advertisement
Trafalgar Square fourth plinth
Really Good, by David Shingley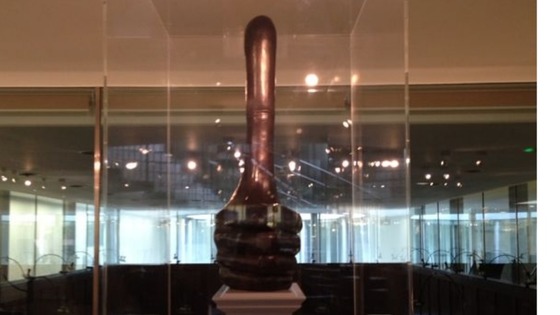 Larger Squat Afar, by Mark Leckey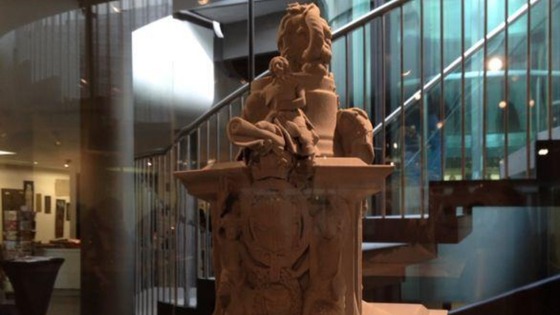 Gift Horse, by Hans Haake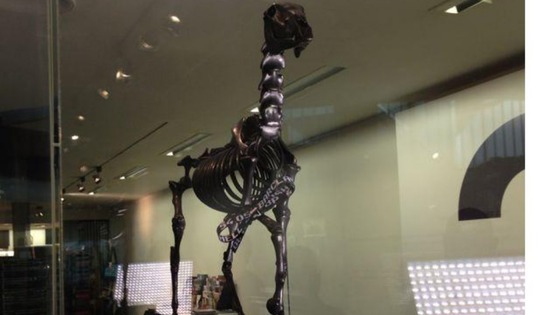 Trafalgar Square fourth plinth
Six artists have unveiled their vision for what they believe should take pride of place on Trafalgar Square's fourth plinth. Here are the first three.
The Dance, by Li liane Lijn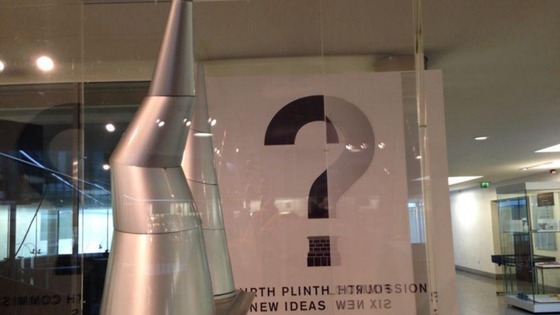 Unmade Monument, by Marcus Coates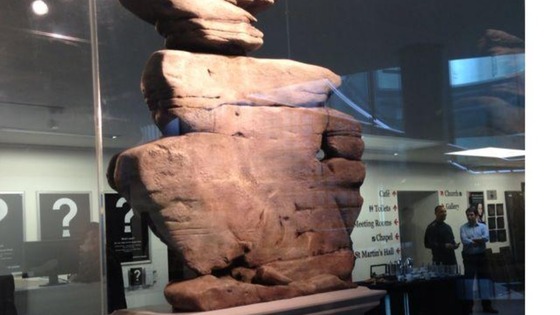 Moon Mask, by Ugo Rondinone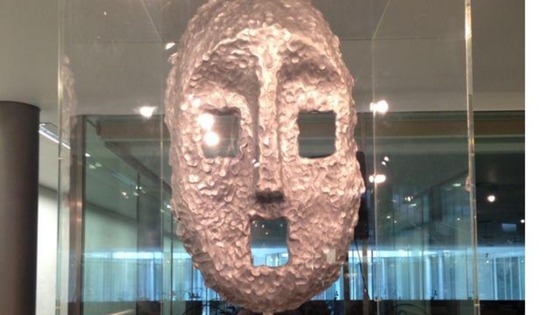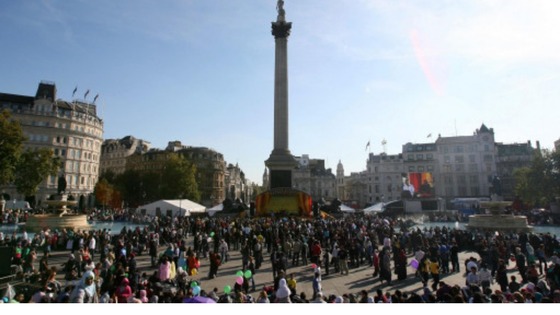 To celebrate the end of Ramadan, thousands of Muslims are expected to congregate in Trafalgar Square on Saturday for a food festival.
Eid-ul-Fitr, which has been organised by the Mayor of London and the Eid Committee, is the first time there will be a food festival offering people the opportunity to sample delicacies from across the Islamic world.
The free event also includes stage entertainment, arts and crafts, henna and face painting.
There will also be live performances from Nasheed artists such as Saif Adam and Suhail Ahmed and singers Jasraj Joshi and Tariq Khan.
England v Scotland at Wembley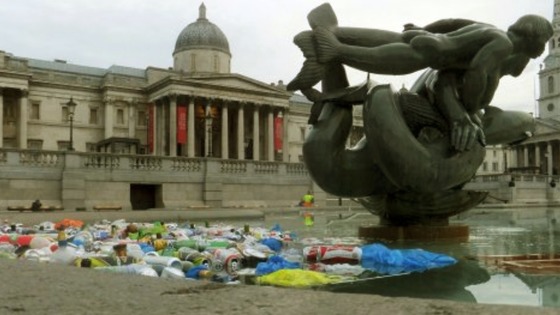 An estimated 10,000 beer cans have been cleared from Trafalgar Square during an "almighty clean-up" after kilt-clad Scottish football fans descended on it ahead of last night's match against England.
While Scotland suffered a 3-2 defeat in the friendly game, Westminster City Council said it triumphed over litter, as well as finding "one or two weary Scotsmen" still in the square this morning.
The council began the clean-up operation at 6.30pm yesterday with a team of 20 workers, and it was being completed at 8.30am this morning - clearing an estimated two tonnes of beer cans.
Trucks that hold 18 tonnes of rubbish, street sweepers and small cleaning buggies were all involved in the operation.
The two teams met for the first time this century at Wembley Stadium last night, and thousands of Scotland supporters travelled to London for the match.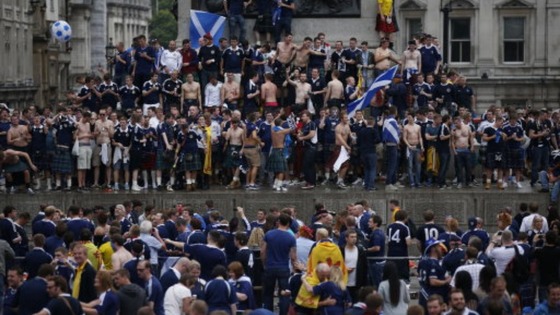 Scottish fans - sporting kilts, big grins and the odd ginger wig - covered walls with the blue and white Saltire flag in the shadow of Nelson's Column.
Washing-up liquid was added to the water in the fountains as the supporters spent the day partying.
The Metropolitan Police said there were two arrests at the match - one for drunk and disorderly behaviour and the other for public disorder.
A fan was also arrested for drunkenly dancing naked in a fountain in Trafalgar Square yesterday afternoon.
Load more updates
Back to top