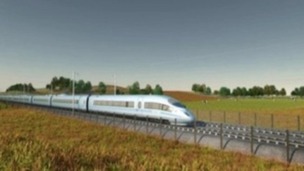 The Institute of Directors (IoD) has joined those calling for HS2 to be scrapped.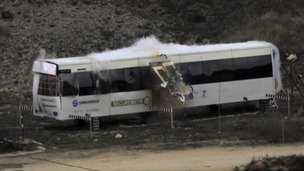 Engineers say they have developed a rail carriage that could be safer if a bomb was exploded on board.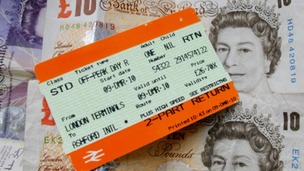 South West Trains has offered to refund customers, after today's wintry weather caused major delays on the railways.
Live updates
Power cuts after storm damage
Several train companies are warning of delays and cancellations if the huge storm forecast to hit London and the South East is as severe as expected.
Falling trees, flooding and damage to buildings and equipment all risk disruption to services on Monday.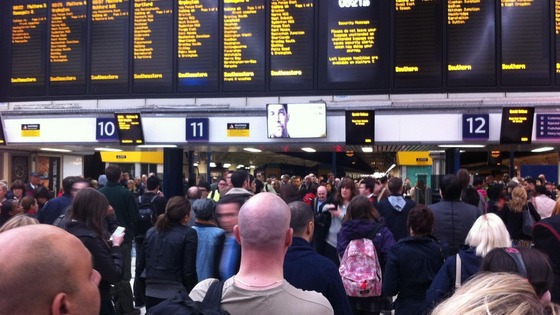 South West Trains are sending engineers to hot spots to protect equipment and buildings and extra staff are being deployed to help in key locations.
The company say the lines between Weymouth and Basingstoke via Southampton and Portsmouth and Guildford are most at risk.
Southeastern Trains say they'll have teams in place across the network to clear fallen trees and repair damaged equipment to keep services moving.
First Capital Connect warn that revised timetables and short notice changes are possible.
Greater Anglia trains are telling passengers with advance tickets booked for Monday can be used for travel tomorrow.
Train fire at Hither Green
Meridian
A spokesperson for Southeastern has apologised for the disruptions this morning. They said:
This was an understandably distressing event for the passengers onboard the train this morning. Thankfully we've had no reports of any passengers injured. We're fully investigating the cause of the problem to make sure this doesn't happen again– but we understand the shoe gear overheated, causing a lot of smoke to billow out from under the train. Station staff rushed to assist the passengers onboard and staff from Network Rail's nearby depot assisted passengers on the ground to evacuate through the depot."_
– Spokesperson from Southeastern
Advertisement
Train fire at Hither Green
Amateur video shows passengers evacuating the commuter train that set alight this morning at Hither Green station.
One passenger said: "I didn't realise there was a problem until people started running through the aisle shouting, 'quickly get off, the train's on fire!'"
For more video click here.
Train fire at Hither Green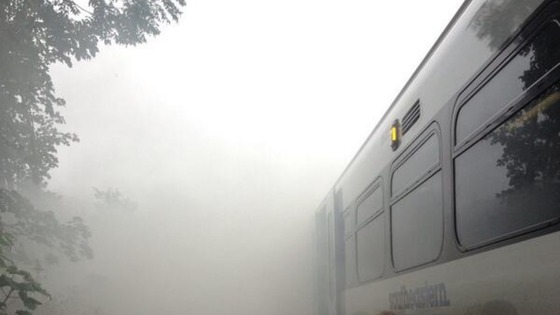 The fire this morning at Hither Green station was caused by equipment underneath the train overheating.
The shoe gear, which sits beneath the train and gives it power along the track, overheated in the last four carriages of the train.
Half of the passengers, on the 7.17am train from Gravesend to Charing Cross, were able to leave via the platform. The others had to leave through a nearby depot.
At least 20 people were photographed standing by the side of the train line.
The London Fire Brigade and emergency services were called to the scene at 7.56am.
As of 10am all lines have reopened but there are knock on delays.
Train fire at Hither Green
NEW: Following emergency services dealing with a prior incident at Hither Green all lines have now reopened. (1/3) #southeastern
All lines have now reopened at Hither Green. Tube services have now been withdrawn. (2/3) #southeastern
NEW: Arrangements previously made to convey passengers by local bus have now been withdrawn as lines at Hither Green have now reopened (3/3)
Train fire at Hither Green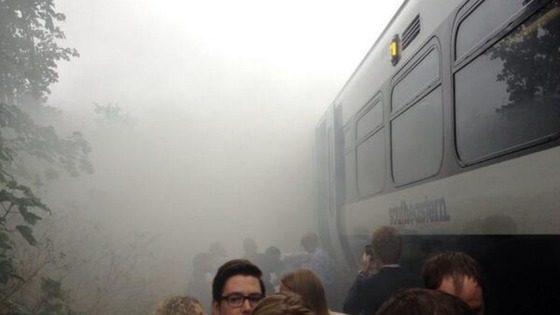 Passengers were evacuated from a Southeastern train at Hither Green this morning.
The train was travelling through Kent to London Bridge.
Due to the incident, there has been disruption on Southeastern trains between London Bridge and Dartford, and between London Bridge and Orpington.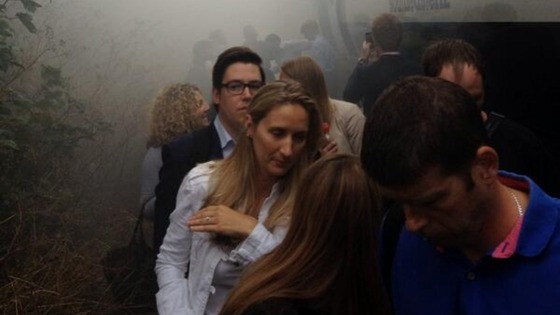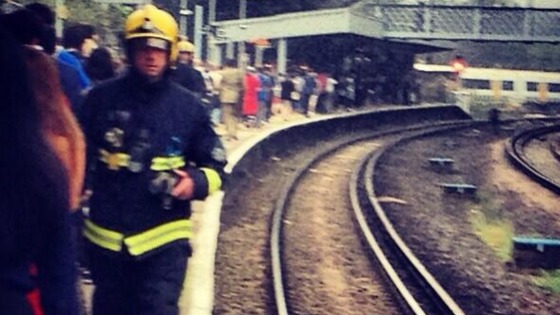 Advertisement
HS2 plans criticised
Meridian
"Whilst we respect the right of the Institute of Directors (IoD) to state its case, we believe that HS2 will provide value for money and will bring about a transformational change to the economic geography of our country through creating thousands of jobs and opportunities for regeneration in and around our core cities.

"Whilst smaller schemes may have higher benefit cost ratios (BCR's), by their very nature they only make small improvements to capacity and often just move the bottleneck elsewhere on the network.
"Passenger numbers are continuing to grow on our main north/south rail arteries and the time when we reach capacity crunch is fast approaching. Network Rail have made it clear that they cannot deliver the required capacity by piecemeal upgrades to the existing network. There are after all only so many trains you can fit into a section of track and the East Coast and West Coast main lines are virtually full already.
"IoD have not yet released their polling data but it is clear that their members are strongly in favour of increasing capacity with 80% supporting investment in long distance trains and 41% supporting HS2.

"There is no other alternative that delivers the benefits of HS2. Through building a world class 21st century high speed rail network that will link our great cities both north and south as never before, we are focused on delivering within our budget of £42.6bn to provide the capacity we need on those routes and free up space to expand commuter services and freight."
– HS2 Ltd Chief Executive, Alison Munro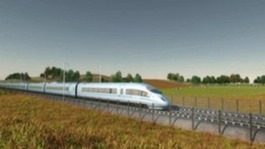 The Institute of Directors (IoD) has joined those calling for HS2 to be scrapped.
Read the full story
Severe delays after Gatwick fire
First Capital Connect: Click here for the latest updates
Gatwick Express: Click here for the latest updates from the Twitter account
Southern Railway: Click here for the latest updates
First Great Western: Click here for the latest updates
Severe delays after Gatwick fire
Travellers are being faced with severe delays and cancellations after a track-side fire at Gatwick Airport has left two of the four tracks out of use.
The fire happened at 5.15pm and was extinguished by rail workers.
Commuters are being advised to check here at the National Rail Enquiries website or to contact the train company to see if their journey will be affected.
Load more updates
Back to top