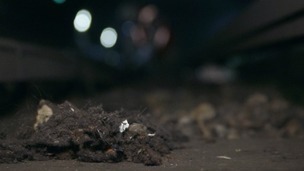 Human skin, hair and iron filings - the cocktail of what you are breathing in on the tube.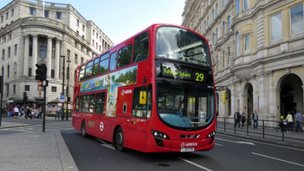 As of tomorrow morning buses in the capital will no longer accept cash to pay for fares.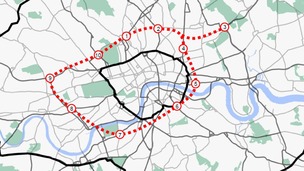 "The project is about freeing up capacity on the city surface and reclaiming space for public parks, pedestrians and cyclists," says TfL.
Live updates
London bus drivers will no longer accept cash payment when new measures are introduced this summer.
Transport for London (TfL) has announced a raft of changes, including allowing passengers with insufficient Oyster card credit to travel for a whole journey before they need to top up.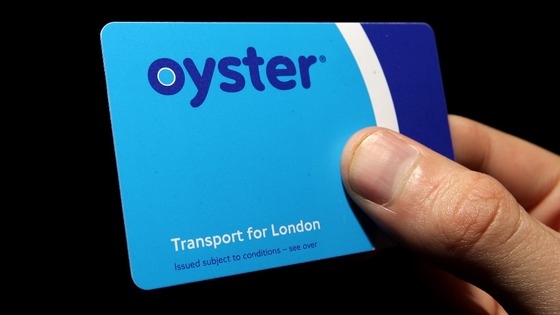 TfL said dwindling numbers of bus passengers using cash prompted the change, following a consultation in which it said 99% of customers already use Oyster, prepaid tickets, contactless payment cards or concessionary tickets.
Leon Daniels, managing director for TfL surface transport, said:
"The decision to stop accepting cash fares on London buses reflects the changing way that people pay for goods and services in our city, including journeys on the bus network. Paying with Oyster or a contactless payment card is not only the cheapest option, but also speeds up boarding times..."
"It costs #24 million a year to accept cash on London's buses and by removing this option we will generate significant savings which, like all of our income, will be reinvested in improvements to the transport network."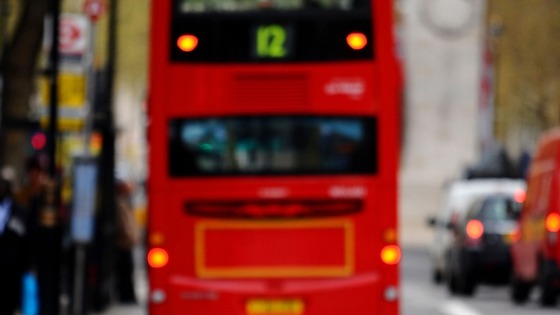 Around three quarters of responses to the public consultation came from people who indicated that they do not themselves pay cash fares on the bus.
Plan ahead & use public transport to make the most of everything going on in central London during the Chinese New Year events today.
Advertisement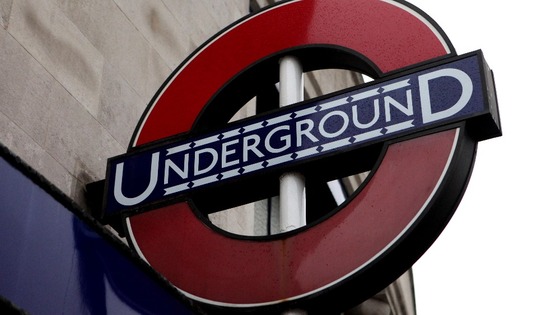 Tube, bus and tram fares have gone up today.
Transport for London has increased the price of its services by nearly 3 percent on average this year.
Zone One pay-as-you go tube fares have gone up by 10p and a 7 day bus or tram pass now costs an extra 60p.
Bus crash in Kennington
At around 10:50 today a route 59 double deck bus, operated by Arriva, swerved to avoid another vehicle and struck a tree. The incident took place on Kennington Road near the Imperial War Museum SE1. Our first concern is, of course, for the driver, passengers and others involved in this incident and we can confirm the emergency services are in attendance. There will be a thorough investigation into this incident as a matter of urgency
– Mike Weston, TfL's Director for Buses
Scaffolding crashes onto bus
Earlier we responded to an incident where scaffolding fell onto a double decker bus on Gonville St. Thankfully no injuries, road now cleared
Scaffolding crashes onto bus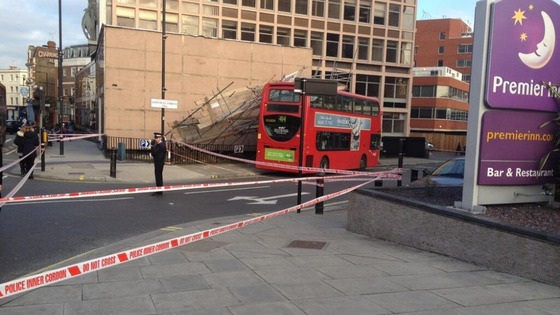 Advertisement
Scaffolding crashes onto bus
Routes 39 85 93 265 270 414 in Gonville Street, SW15 is now CLEAR from earlier incident. Buses back to normal line of route.
Scaffolding crashes onto bus
At around 13:25 on Tuesday 26 November a route 414 double deck bus, operated by Abellio, struck scaffolding on Gonville Street near Putney Bridge Underground Station SW6.

There are no reported injuries.

The Health and Safety Executive (HSE) are currently assessing the safe removal of the bus and scaffolding until which time the road will remain closed.

There will be an investigation into this incident.
– Ken Davidson, TfL's Head of Bus Operations

Routes 39, 85, 93, 265, 270 and 414 are currently on diversion.
Scaffolding crashes onto bus
Scaffolding has crashed onto a bus in a street in Fulham. Transport or London says no one was injured following the incident on Gonville Street at lunchtime today.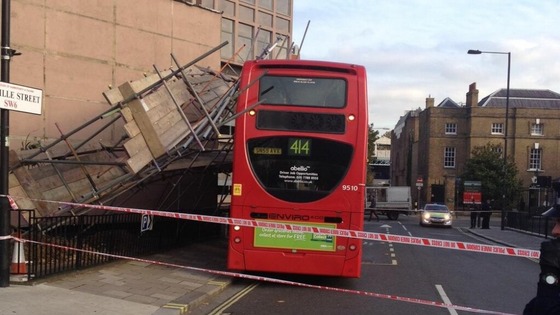 The leader of the RMT union, which represents workers on the Underground, has said that strikes are likely to be held in January.
The union intends to ballot its members for industrial action over plans to cut hundreds of jobs and close ticket offices across the tube network.
Bob Crow told LBC 97.3 that the union planned to strike for several days in the new year.
Load more updates
Back to top