The Tube strikes planed for the end of this month and the middle of next month moved a step closer to being cancelled.
Read the full story ›
London Underground has made a new offer to unions to try and avert next week's tube strike. But will it work? Here's what you need to know
Read the full story ›
Advertisement
London Underground say their new offer addresses the work-life balance issues surrounding the Night Tube, but they have been "unable" to increase the value of the pay deal on the table.
"We've been in detailed discussions with the unions over our original pay and night Tube offer. While we have explained that we could not increase its value, we have worked with the unions to re-shape it in response to their concerns over work-life balance.

We have now provided a revised offer, which we believe addresses all of their concerns, rewards our hard-working staff and remains sustainable and affordable."
– Steve Griffiths, LU Chief Operating Officer
ITV News understands that the Unite union has already rejected a new offer by London Underground bosses to try and avert next week's tube strike.
It's understood that no revised pay deal was offered as part of the new package which is why the offer has been rejected.
London Underground is still waiting for a response from the TSSA, RMT and Aslef.
London Underground has made a fresh offer to unions in a bid to try and stop next week's tube strike from taking place.
The two sides have been meeting for talks at the conciliation service ACAS to try to break the deadlock over plans to launch a new all-night tube service in September.
Union members walked out earlier this month in the biggest strike for 13 years, in a row over pay and conditions when the new service begins. They rejected an earlier offer from tube bosses aimed at preventing a second 24-hour walkout on August 5th.
However, tube bosses say that for the time being at least, the strike is still on:
We shall be consulting our reps over the weekend and give our response first thing on Monday morning.

As of now, however, the strike still remains on.
– Manuel Cortes, TSSA leader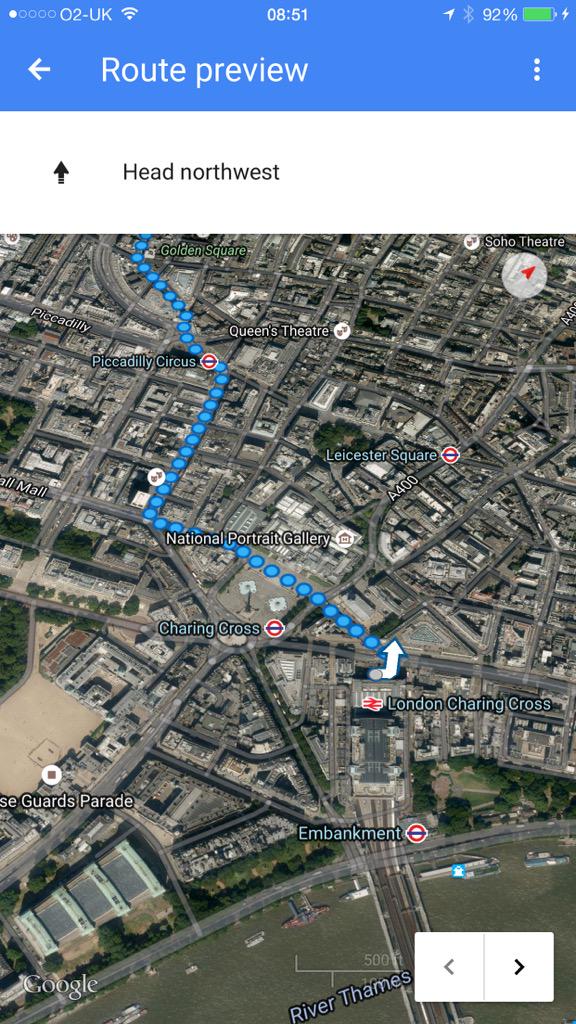 Loving the guy skateboarding to work in a suit this morning among the bikes and buses! #tubestrike
Advertisement
Commuters are being urged to check services before they travel on the London Underground tonight, with some disruptions possible. Members of the Rail, Maritime and Transport Union will strike from 9:30pm to 3:59am Sunday.
Union members voted for strike action in a dispute over a sacked colleague. The driver was dismissed after failing a breath test at the Northern Line depot in Morden.
London Underground says it has a zero tolerance policy towards drugs and alcohol.
"You wouldn't let someone who had been drinking alcohol drive your family in a car, and we don't let people who have been drinking alcohol drive people's families in Tube trains."
– Nick Brown, LU's chief operating officer.
London Underground is assuring customers it intends to run a good service on all lines, but says there is a small chance of disruptions.
London Underground workers are to begin three days of strike action in the long-running row over ticket office closures.
Members of the Rail, Maritime and Transport (RMT) union will walk out from 9pm.
The union claimed that long-running talks hosted by the conciliation service Acas, aimed at settling the dispute were "wrecked by a combination of management intransigence and the introduction of additional measures" the union said worsened the original plans.
The Federation of Small Businesses claims that the recent tube strike cost companies in the capital £600 million in lost working hours, business and productivity.
Members of the FSB lost on average £1,297 during the last tube strike.
The Capital is one of the most expensive places in the world to do business - all sides of the ongoing dispute need to understand that damaging small businesses in this way leads to a decline in confidence and turnover, and that can mean jobs and capital investment at risk. We urge all sides to find a quick resolution as the average business can ill afford to lose over £2,500 in a two week period.
– Sue Terpilowski, London Policy Chairman, Federation of Small Businesses
Talks aimed at averting a second Tube strike resume today. Union members staged a 48-hour walkout last week and another is planned to start tomorrow unless a row over ticket office closures is resolved.
Load more updates