Many commuters switched to using the capital's bike hire scheme to get to and from work.
Barclays Cycle Hire journeys were up by 50% yesterday, with almost 30,000 hires.
The same trend has been seen today, with over 11,000 hires by 10am.
Advertisement
Union leader Bob Crow should be renamed "Rio Bob" after he decided to go on holiday to Brazil the week before the Tube strike, Transport Secretary Patrick McLoughlin said today.
Mr McLoughlin said Mr Crow's decision to go on holiday to Rio de Janeiro made it very difficult for talks to take place between his union, the RMT, and the mayor of London, Boris Johnson.
Replying to a question from Labour MP Dennis Skinner, McLoughlin replied "You say it takes two to talk but if one of the main leaders is out of the country - Rio Bob, I think we should start to call him - then it is very difficult to have those conversations."
Commuters are reporting long queues and delays for buses across London this morning on the last day of this week's tube strike.
Members of the RMT and TSSA unions will end their 48-hour walkout at 9pm tonight and officials will meet Underground bosses tomorrow to try to resolve a row over the closure of Tube ticket offices.
London Underground said more trains were running to more destinations and more stations than yesterday.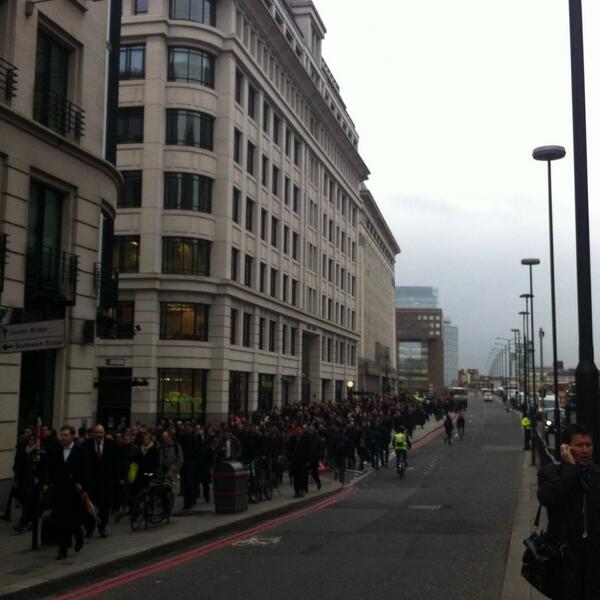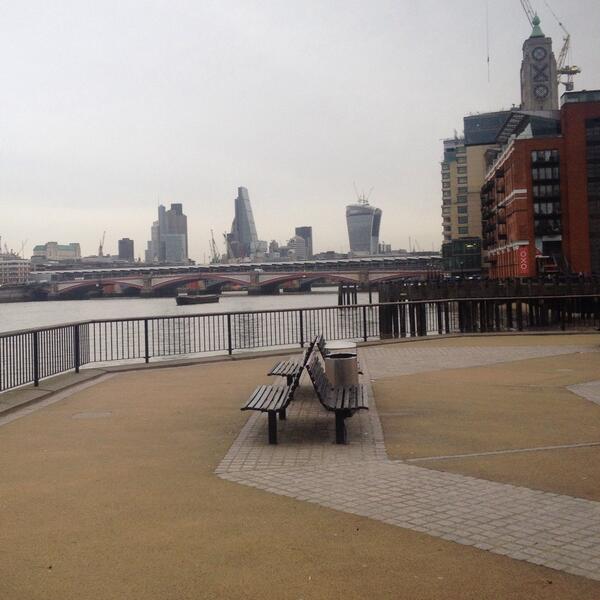 Yesterday night I walked 8 km to home with ease because of the #tubestrike. Now fully prepared for a complete marathon.
Advertisement
Reports coming in that the route 25 is busier than yesterday in the Stratford area. #tubestrike
There is currently a moderate crowd at Stratford waiting for buses. Buses delayed up to 30mins in the area #tubestrike
Bakeroo - Special service
Circle - Planned closure
Hammersmith & City - Special service
Piccadilly - Special service
Waterloo & City - Planned closure
Central - Special service
District - Special service
Jubilee - Special service
Overground - Part suspended, minor delays
Victoria - Special service
Northern Line - Good service
DLR - Good service
Transport for London are operating a limited service on most tube lines, but they advise to check before you travel.
Read the full story ›
Yesterday's industrial action had a knock-on effect on the roads. The Metropolitan Police Service Helicopter released this picture of gridlock in Trafalgar Square last night.
Load more updates