London Underground workers will take strike action next week it was announced today. Members of the Rail, Maritime and Transport Union have been instructed not to book shifts between 2100 hrs on Tuesday October the 14th and 2059 hrs on Thursday October 16th
This is the latest phase in RMT's Every Job Matters campaign in a long running dispute over Tube ticket office closures. After a recent meeting of reps it was decided that the limited progress made had not been enough and the only option was to move back to strike action.
"RMT will not stand back and allow Government-driven austerity cuts to hollow out the Tube system and leave it as a dangerous shell. We are also fully aware that the current cuts are just part of a multi-billion pound attack that will include such lethal ideas as driverless-operation. "The strike action next week is designed to force the mayor to instruct his senior officials to back away from this toxic cuts package and engage in serious and meaningful negotiations."
– RMT general secretary Mick Cash
It's 20 years since the last Central Line service ran to Ongar.
Epping and Ongar Railway are running a special service on the anniversary with a 1960s Tube train.
The historic train that ran the last service from Ongar on 30 September 1994 returned yesterday and will run for two more days.
Advertisement
From today, if you're travelling by Tube, train or tram in London you'll be able to use your bank card rather than having to top up your Oyster card. Transport for London say network-wide contactless payments- which have been operating on London buses since 2012- will reduce the time it takes for people to use the city's transport.
Contactless payments work in the same way as Oyster cards, which are still valid. The new payment option, which is part of a range of improvements TfL is making for customers, means that there will no longer be any need to spend time topping up Oyster balances because fares are charged directly to payment card accounts.
The overground embodiment of London's Underground Tube network is to undergo a mass transformation, transport bosses will announce today.
The Underground's historic home, 55 Broadway, is to be redeveloped into residential accommodation as part of plans by Transport for London (TfL) to generate more non-fare revenue.
Bosses expect the Grade I listed Westminster building, which has stood for 85 years, to be converted from offices into new retail units and residential space, including some affordable housing.
A YouGov poll shows Londoners are most angry at other passengers' bad hygiene habits
Read the full story ›
Part-time workers could soon receive some good news. There's been overwhelming support for a 3-day Travelcard. A 90 day consultation has found commuters are in favour of flexible ticketing systems. They also want refunds for season tickets holders for walking or cycling to work. 418 people gave their opinions to the London assembly survey.
Advertisement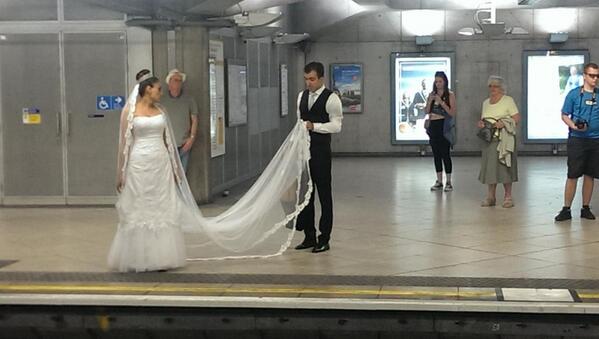 On 1 May two trains came into slight contact with each other while they were travelling between East Putney and Southfields stations, ascertaining very minor damage. There were no injuries to customers or staff who were unaware at the time that the incident had taken place. The C Stock and the new S Stock trains, which travel between Edgware Road to Wimbledon, were temporarily withdrawn from service on the branch while the incident was investigated.
"It was found that there had been very slight movement of the tracks in this particular area which caused the trains to come into contact. London Underground engineers are now working to modify the track to ensure that this incident is not repeated. As a precaution other areas on the branch were checked with no other issues found. Normal operating service has now been restored. The safety of our customers and staff is our top priority and we apologise for the limited disruption this may have caused."
– Kevin Bootle, LU's District line Manager
The collision of two new tube trains on the District Line happened between East Putney and Southfields stations on 1 May.
It is thought to have been caused by the track moving and caused minor damage to carriages.
Mayor of London Boris Johnson believes the aborted strike on London Underground was broken by commuter power.
Read the full story ›
Load more updates