Hundreds of protesters have gathered outside the Russian Embassy in west London to voice their anger at the current events in the Crimea region of Ukraine.
Several hundred protesting outside Russian embassy in London. Syrian revolution flags mixed in with Ukrainian ones. http://t.co/sMM3mHDnZe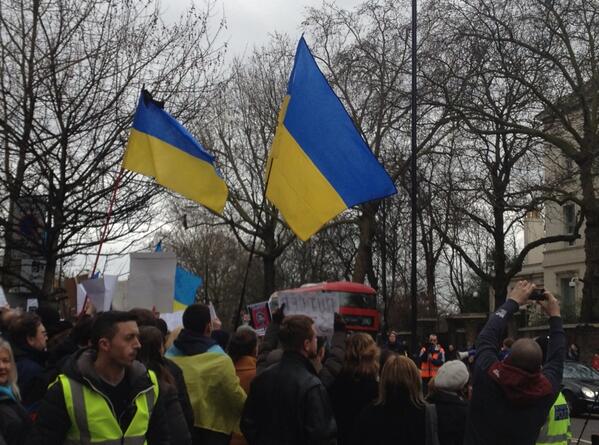 Click here for the full story of what is happening in Ukraine.