Live updates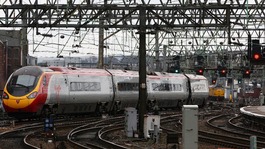 Boris Johnson says the rail franchise fiasco strengthens his case for taking charge of London's commuter services.
Read the full story
Rail franchise bids halted
The West Coast fiasco has big consequences for services used by tens of thousands of London commuters. @londontonight
New franchises for services from Paddington, Fenchurch St and on Thameslink are now on hold. @londontonight
Advertisement
Rail franchise bids halted
Virgin boss Sir Richard Branson says he's "very confident" his company could win the West Coast franchise if the bidding process is re-run.
Rail franchise bids halted
Rail franchise bids across London and the commuter belt are on hold after the government admitted it got its sums wrong on the West Coast Mainline.
Decisions on who will run services out of the capital to Watford, Reading, Southend and Brighton will be delayed while the franchise process is examined.
Mayor of London Boris Johnson says this strengthens his bid to bring commuter services under his remit.
Rail franchise bids halted
A number of civil servants have been suspended over the rail franchise fiasco and two reviews have been ordered.
The first one will be overseen by Centrica Chief Dxecutive Sam Laidlaw and former PricewaterhouseCoopers Strategy Chairman Ed Smith, both Department for Transport (DfT) non-executive directors. It will look at the lessons to be learned from the DfT's handling of the flawed competition process.
The second review, undertaken by Eurostar chairman Richard Brown, will examine the wider DfT rail franchising programme and look in detail at whether changes are needed to the way risk is assessed. The bidding and evaluation processes will also be examined.
Rail franchise bids halted
The Department for Transport says that there were problems with the way the level of risk, attached to each bid, was evaluated.
Mistakes were made in the way inflation and passenger numbers were taken into account and how much money bidders were then asked to guarantee as a result.
The Transport Secretary has stressed that neither FirstGroup nor Virgin did anything wrong and that the errors were entirely down to a fault in Whitehall.
Advertisement
Rail franchise bids halted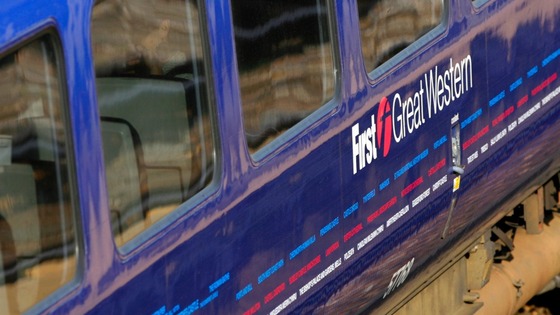 Transport Company FirstGroup released the following statement:
"Until this point we had absolutely no indication that there were any issues with the franchise letting process and had received assurances from the DfT that its processes were robust and that it expected to sign the contract with FirstGroup soon.
"We are extremely disappointed to learn this news and await the outcome of the DfT's inquiries. The DfT has made it clear to us that we are in no way at fault, having followed the due process correctly.
"We submitted a strong bid, in good faith and in strict accordance with the DfT's terms."
Rail franchise bids halted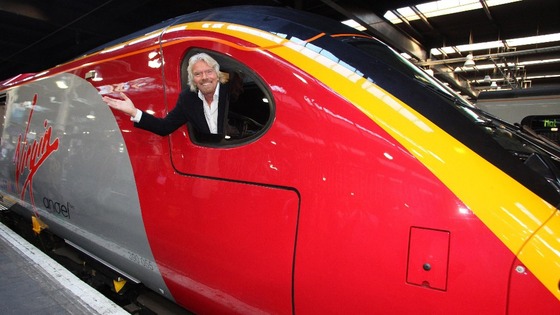 Writing on his blog on the Virgin website, Sir Richard said:
"From the moment we found out that FirstGroup had been made the preferred bidder with a completely unrealistic bid, we questioned the way the offers had been assessed, and asked the Government to review and explain how it came to its decision.
"We were convinced the process was flawed but despite our best efforts we were met with silence by the DfT.
"We also asked for the Government to appoint an independent adviser to look at the situation, which was turned down. Reluctantly we were forced to seek a judicial review."
He continued: "At the House of Commons Select Committee we called for all franchise competitions to be paused and a thorough, independent review of the process. We are grateful that Patrick McLoughlin is now doing this.
"We also appreciate the DfT publicly acknowledging these errors, and are hopeful they will now accept that Virgin Trains should carry on running the West Coast line and ensure that passengers continue receiving our team's award-winning service."
Rail franchise bids halted
Politicians, consumer groups and trade unions have all lined up to criticise the government over its handling of the West Coast Mainline franchise process.
"The whole sorry and expensive shambles of rail privatisation has been dragged into the spotlight this morning and instead of rerunning this expensive circus, the West Coast route should be renationalised on a permanent basis."
– Bob Crow, General Secretary of the RMT transport union.
"Only last week the Transport Secretary repeated his claim that the process was conducted properly and he would hand over the franchise to First on time, despite all the concerns that had been raised.

"The Government's belated admission that it ran a flawed tendering process will come as a surprise to no one."
– Shadow Transport Secretary Maria Eagle MP.
"This extraordinary announcement highlights the weaknesses in the franchise process. It's a process that puts finance first rather than passengers, but now it seems we can't even rely on the numbers for that.

"The Government's review of franchises must now be used to look at how we can get rail services that meet passengers' needs and grow and improve our railway."
– Richard Hebditch, The Campain for Better Transport
Rail franchise bids halted
Transport Secretary Patrick McLoughlin has admitted that problems with the rail franchise process may never have come to light without the legal challenge mounted by Sir Richard Branson's Virgin Rail.
He told ITV's Chris Choi that he had set up two inquiries into the issue.
Load more updates
Back to top