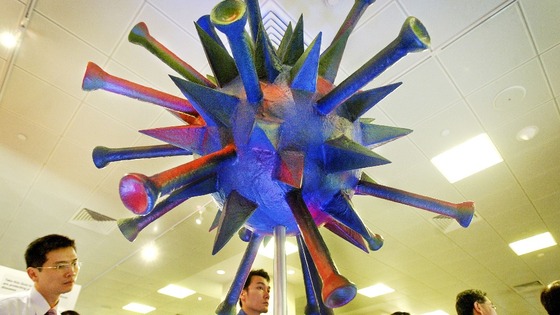 A severely-ill patient who recently travelled to the Middle East has been diagnosed with a new respiratory virus. The Health Protection Agency said the 49-year-old, who is in intensive care in a London hospital, is the second confirmed case. The first died in Saudi Arabia in the past few months.
Professor John Watson, head of the respiratory diseases department at the Health Protection Agency said:
"In the light of the severity of the illness that has been identified in the two confirmed cases, immediate steps have been taken to ensure that people who have been in contact with the UK case have not been infected, and there is no evidence to suggest that they have"