A woman was killed this afternoon after falling from a bridge onto the North Circular in east London. The air ambulance was called to the A406 near Walthamstow just before 2:30pm.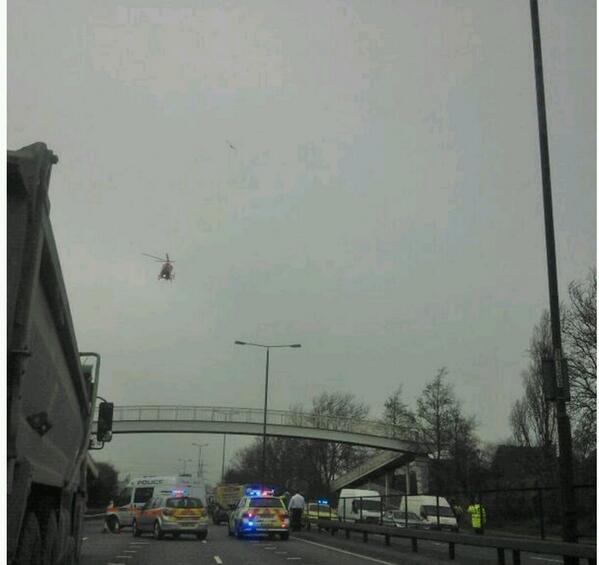 An art gallery in Walthamstow will be the first in the UK to run an exhibition originally commissioned for the Venice Biennale. Jeremy Deller's show 'English Magic' starts tomorrow at the William Morris Gallery and runs until March.
Advertisement
Police are appealing for the public's help after an assault at a branch of McDonalds in Walthamstow on New Year's day. Officers are trying to track down a man seen on CCTV.
1 of 2 Do you recognise this person? We would like to speak to him regarding an incident at McDonalds E17 cont.. http://t.co/n7Q7H66B3m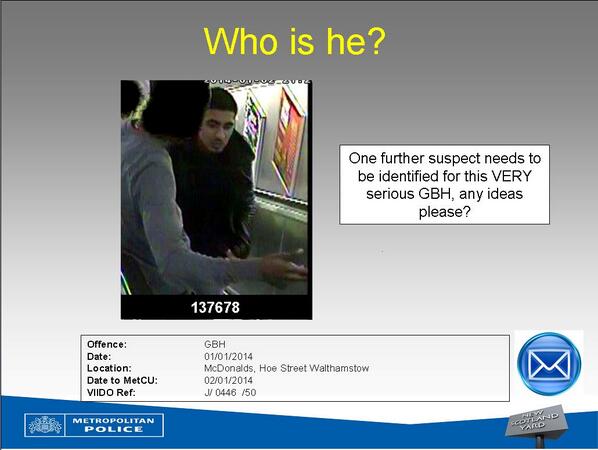 2 of 2 the incident was on New Years Day. Please call 101 or @crimestoppersuk on 0800 555 111, thank you for any help you can give.
Walthamstow Central tube and bus stations are back open after a false alarm.
The area was cordoned off earlier as emergency services dealt with a suspicious package.
All is deemed safe and trains and buses are running again.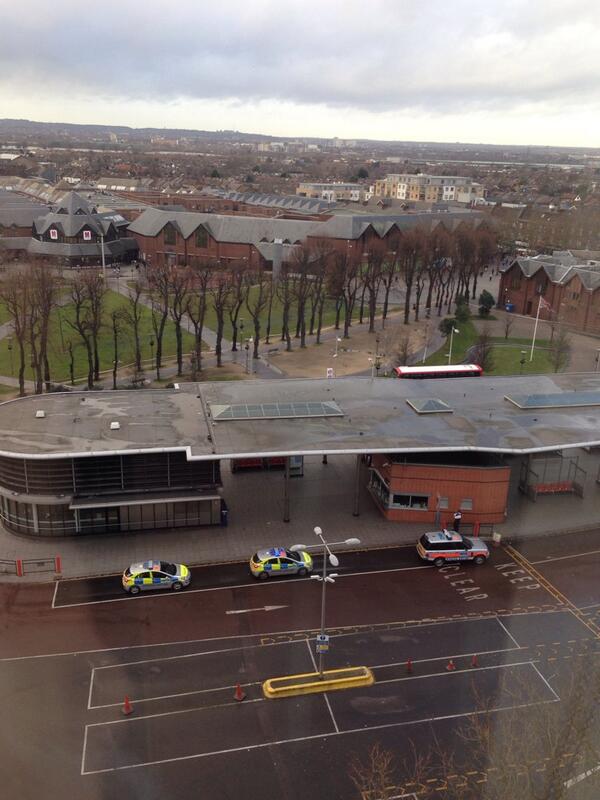 Trains can now call at Walthamstow Central as normal
A gang leader involved in the supply of drugs and gun violence has been sent back to Jamaica after the Met Police proved he posed a danger to the public. 30-year-old Andre O'Neil Grant from Walthamstow had 10 convictions in the UK.
O'Neill Grant was successfully removed from the UK today after police showed he was taking part in gang related criminal activity.
Advertisement
A free HIV testing clinic will open in a London church on Sunday in a bid to tackle the higher rate of infection in the African community.
Living Flames Baptist Church on Fulbourne Road in Walthamstow will open its doors as part of the Take Action Now campaign by the ActionPlus Foundation.
Cases of HIV among Africans in the UK are 30 times higher than the general population, and ActionPlus believes churches have a central role in dealing with the problem.
It hopes training programmes to educate church leaders and testing clinics in churches can replicate a similar campaign in Ghana.
The clinic, which is being operated in collaboration with Positive East, an east London HIV charity, is opening to coincide with HIV testing week, which runs from November 22 to 29.
The Take Action Now campaign was launched at the Mountain Movers Chapel International in Southwark last Sunday.
"The bible does not condemn people with HIV as cursed.

"It shouldn't be taboo to discuss it in churches.

"It's a medical condition and people need medical help. Prayer cannot bring our health back when we ignore medicine."
– Rev Fred Annin, ActionPlus founder
Police are appealing for people in the Walthamstow area to help find a missing teenager, who disappeared from a children's home almost a month ago.
Karley Arthey, who's 15, left Dane House in Cheshire on the 22nd October. She is 5'7" and has long brown hair that may have been dyed black.
The group recorded martyrdom videos at a flat in Walthamstow, east London.
Abdulla Ahmed Ali singled out seven flights to San Francisco, Toronto, Montreal, Washington, New York and Chicago that departed within two-and-a-half hours of each other.
If successful, the explosions could have exceeded the carnage of the September 11 attacks, his trial heard.
He was sentenced to life.
The mastermind behind the 'liquid bomb plot' - one of the largest terrorist plots ever discovered in Britain - is making a bid to have his conviction overturned on human rights grounds.
Abdulla Ahmed Ali developed a home-made hydrogen peroxide bomb that could be disguised as a soft drink through airport security and assembled on board.
The discovery of his suicide plan in 2006 led to urgent international restrictions on carrying fluids on aircraft.
Ali is taking his case to the European Court of Human Rights to claim his human rights were infringed by publicity, saying the jury would have been prejudiced by coverage of a previous trial.
Justice Secretary Chris Grayling told The Sunday Telegraph: "It is unacceptable to have a situation in which claims to the European Court of Human Rights are actually being used to undermine our justice system."
Load more updates