Power on - trains are now moving again from Waterloo. Bit worried now that our carriage is overweight - hope we are not stopped by police !
South West Trains has confirmed trains are now moving out of Waterloo, following a trespasser on the tracks - but the rail company is warning of major delays on all services until at least 10pm.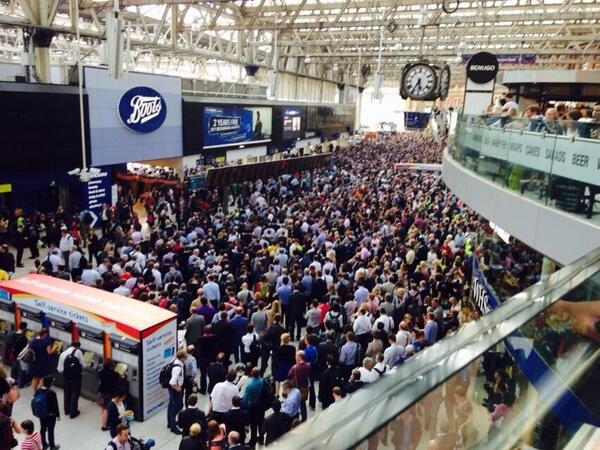 Advertisement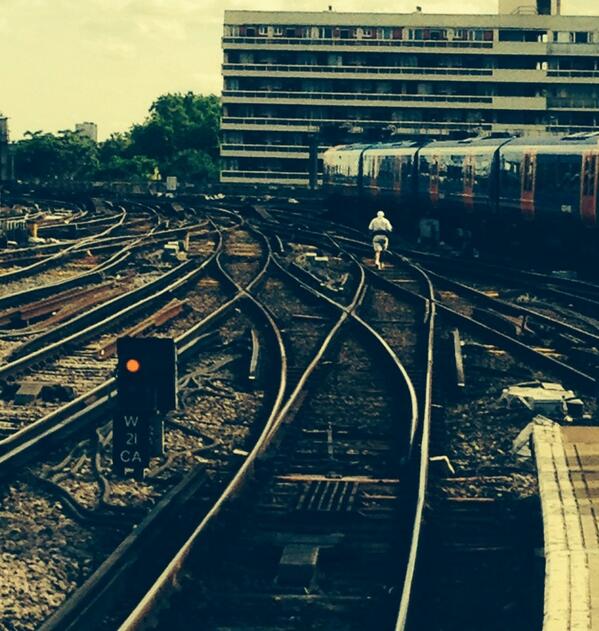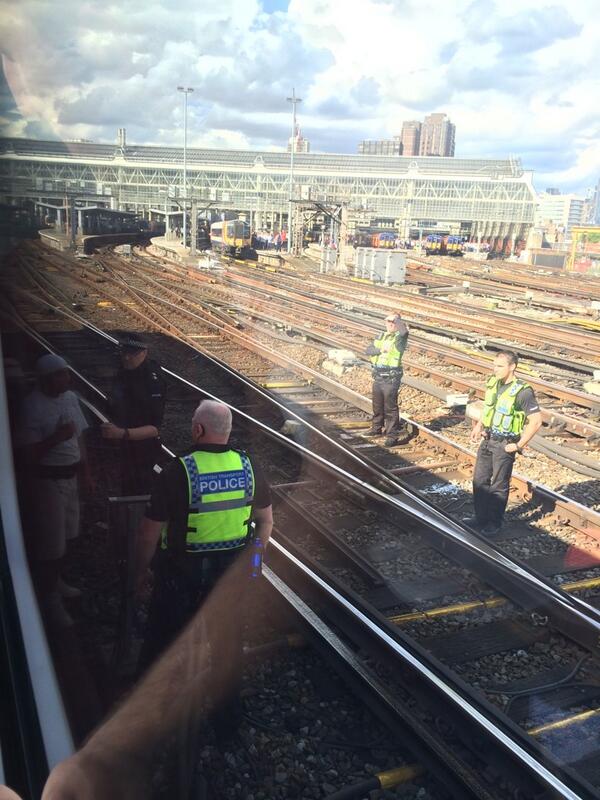 Trains have started moving at Waterloo Station, but South West Trains has warned disruption will go on well into the evening:
#Waterloo UPDATE - The lines have been cleared at Waterloo, however services will remain disrupted until 22:00
#LondonWaterloo People are still on the lines, it's not safe to turn on the power on yet.
No trains are leaving #LondonWaterloo at the moment, power is off to all lines. BTP are on site with the person.
Advertisement
A man has been led off the tracks at Waterloo:
I'd call these 'negotiations' if he hadn't banged our window with a rock and offered up a scrap. http://t.co/jXkiNooDPJ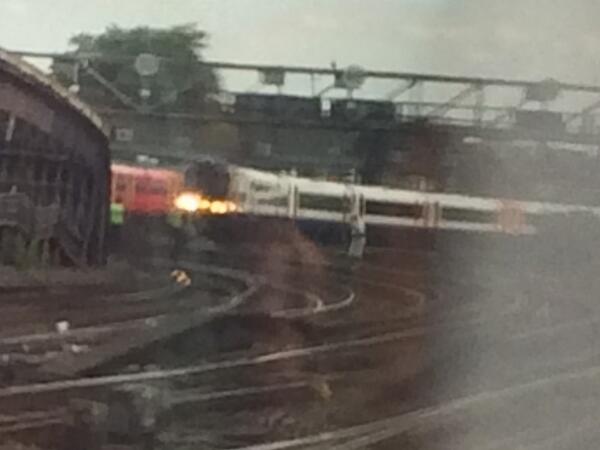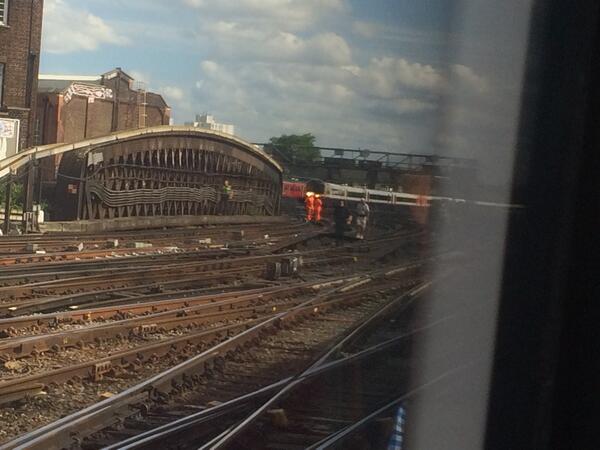 Trains in and out of Waterloo Station have been stopped, with passengers posting photos of a man on the line. Twitter user 'Leo' has been following the action.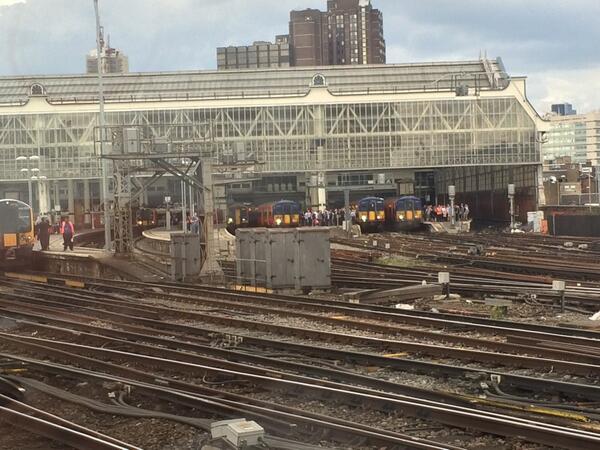 Load more updates