Today's attendance at Wembley for the Capital One Cup final is 84,697.
Sunderland are 1-0 up against Manchester City at half-time in the Capital One Cup final thanks to a Fabio Borini strike.
Advertisement
As the saying goes 'if you can't take it don't dish it out'. Grateful to my new-found Twitter 'fans' for a good old reality check.
Manchester City and Sunderland fans are arriving at Wembley Stadium ahead of the Capital One Cup final this afternoon.
Harlow MP Robert Halfron faced a backlash from Twitter users today after he branded visiting Sunderland fans as "scumbag football hooligans".
The tweet was accompanied by a photograph of rubbish in the streets; the apparent aftermath of a mass gathering on the streets of central London:
Went to London for dinner. Wish I hadn't. Scumbag football hooligans turn Covent Garden into a disgusting Cesspit http://t.co/rodb7Bfk47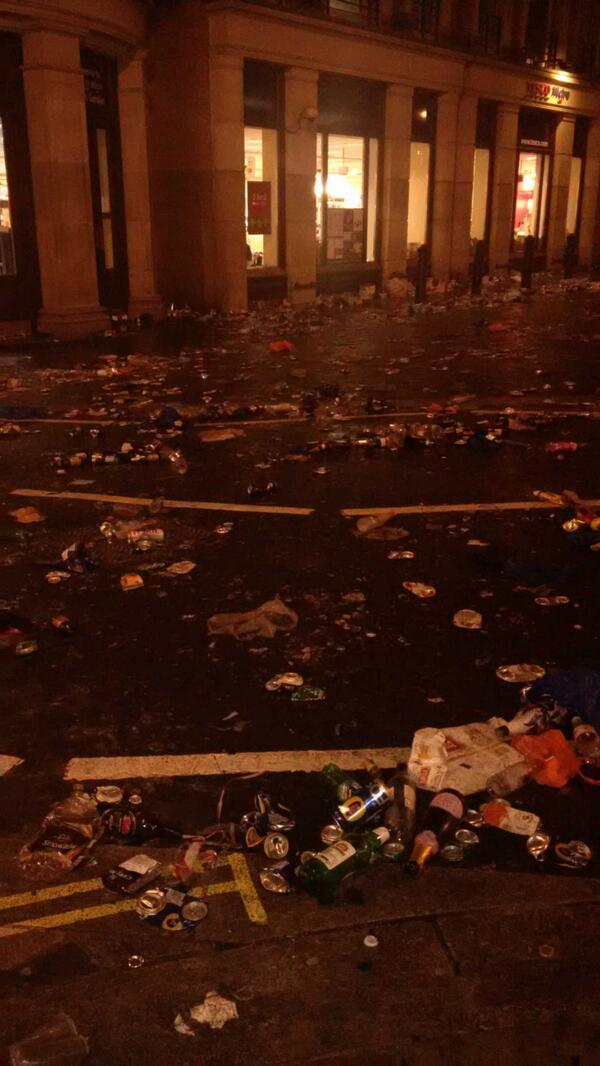 It comes after many social media site users posted pictures of Covent Garden looking even more busy than usual on Saturday night.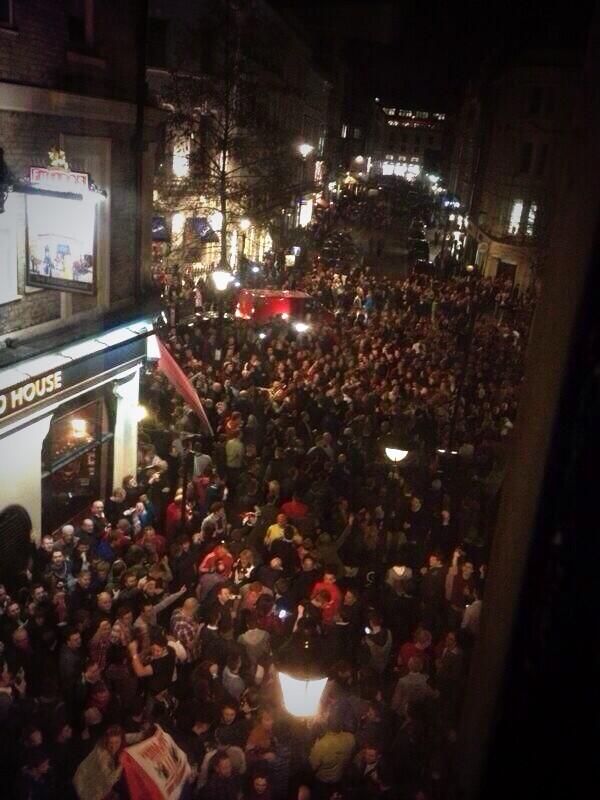 A Metropolitan Police spokesman has confirmed that they were not aware of any trouble but they did make one arrest.
Advertisement
Sunderland fans descended on London last night ahead of today's League Cup Final against Manchester City.
The Red and White army gathered in Covent Garden to look ahead to the big match. Several fans dressed up as the club's legendary manager Bob Stokoe, who won the FA Cup for the Black Cats in 1973. Simon O'Rourke reports.
A man from Wembley has been found guilty of attempted murder after attacking his girlfriend with a kitchen knife. Donovan Golding stabbed Nicolita Ghete during an argument at her home in Harrow. The court heard she almost died of her injuries, and only the quick response of the police saved her.
Ms Ghete received multiple knife wounds to the hands, torso and neck - the most serious injuries being the ones to the back. She is now paralysed for life from the chest down. Golding will be sentenced on 26 February at Harrow Crown Court.
Sgt Ruby Kadiri of Harrow police, who led the investigation, said:
"I am pleased with the verdict today but my first thought is for the victim in this case who now faces a life with a disability caused by a violent ex-partner who could not accept that his controlling relationship was over.
"He brutally attempted to kill Nicolita and then tried to claim a case of self-defence. I am happy for Nicolita that Golding has been found guilty and I would encourage anybody suffering from domestic violence to have confidence in police and come forward to report it."
Load more updates