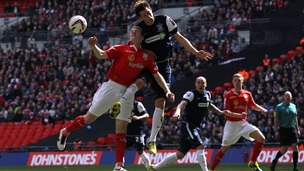 Southend United have been defeated 2 Nil by Crewe Alexandra at Wembley.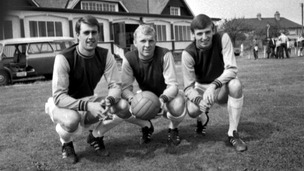 In his 1970's heyday, top players like Martin Peters earned up to £15,000 a year. Today many earn that in a week.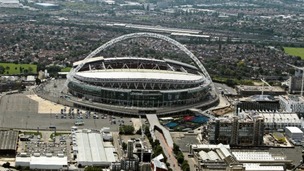 Olympics organisers have reassured football fans that problems with paying for food and drink at Wembley Stadium have been resolved.
Live updates
Millwall violence: Man arrested
National
Former Millwall player says fans 'tainted' FA Cup semi
Former Millwall player Paul Ifill said Lions fans who fought each other in the stands during today's FA Cup defeat to Wigan "tainted the day".
Gutted boys had a go 2nd half Wigan 2 gd great cup run now bk 2 the league must stay up! Shame that a few so called fans tainted the day!
From
@PaulIfill
on Twitter:
Millwall violence: Man arrested
National
Millwall fan violence mars Wigan FA Cup win
Wigan Athletic have reached the FA Cup final for the first time in their history, beating Millwall in a match that was marred by scenes of violence involving fans of the London club.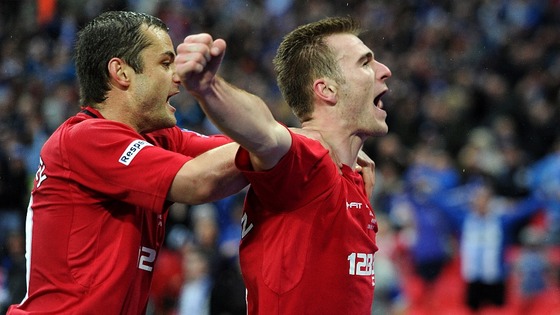 Shaun Maloney and Callum McManaman scored in a 2-0 win for the Latics, whose victory means the club qualify for Europe.
Millwall fans could be seen fighting each other in the stands throughout the second half of the Wembley semi-final.
Advertisement
Millwall violence: Man arrested
Millwall's Jimmy Abdou finds strength in son's smile
Jimmy Abdou is ready to go into battle for Millwall at Wembley - but away from the pitch the French midfielder has a far more personal fight on his hands.
Abdou faces Wigan in the FA Cup semi-final later today and watching at home in Marseille will be his four-year-old son Ilyas, who has leukaemia.
This season Abdou has had to combine his football career with making regular trips back to France to be with Ilyas, partner Lucie and their five-month-old daughter In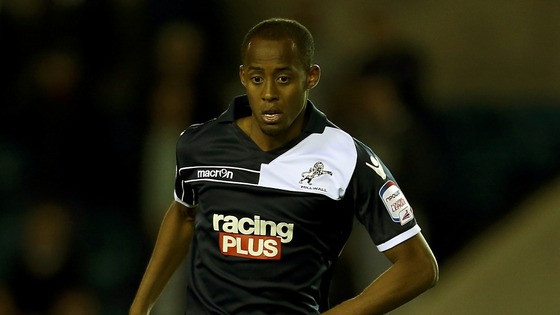 "He's had leukaemia for about nine months and is having treatment, he's doing well and hopefully he's going to get well again," said the 28-year-old.
"My strength is my son. When I see he is doing well I follow him, and hopefully we are going to get through it.
"He will be watching the game on Saturday so he'll be happy to see dad on the TV hopefully.
"The club and the manager have been brilliant, I can go back any time I need to.
"It's difficult, but when I'm here to do my job I give 100 per cent. You have problems in your life and you have to deal with them.
"When you play football for 90 minutes you have to switch off but when I finish the game the first thing I do is call home to see what's happening.
"When I go home and see him smiling and happy that's the main thing."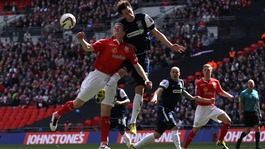 Southend at Wembley
Southend fans arriving at Wembley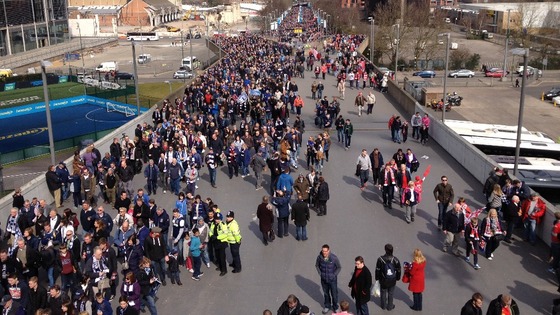 Southend at Wembley
Anglia
More than 30,000 Southend fans travelling to Wembley final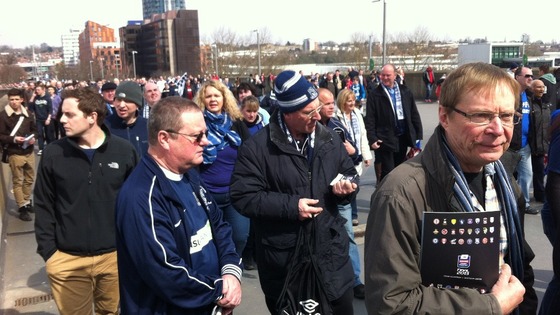 Advertisement
Southend at Wembley
Anglia
Southend fans arrive at Wembley ahead of final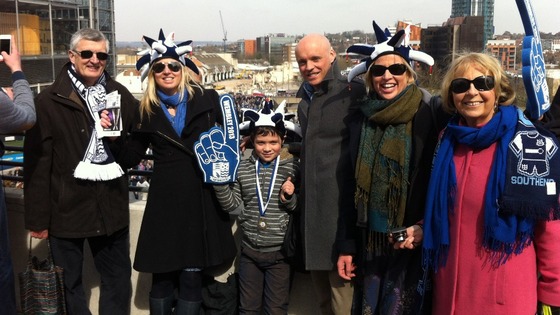 Southend United fans are beginning to arrive at Wembley stadium ahead of their club's match with Crewe Alexendra in the final of the Johnstone's Paint Trophy.
Southend head to Wembley
Anglia
Southend United's Bilel Mohsni 'excited' about first trip to Wembley
Southend United's Bilel Mohsni is looking forward to his first trip to Wembley for the final of the Johnstone's Paint Trophy.
Memorial for Bobby Moore
Share your memories of Bobby...
The massive statue of Bobby Moore was unveiled outside Wembley Stadium in 2007 by Sir Bobby Charlton.
He played tribute to his former team mate this week saying, "Bobby Moore is England's icon, and rightly so... He was the captain and our leader."
What are your memories of Bobby Moore? Share your thoughts on our Facebook page.
Memorial for Bobby Moore
FA Chairman "saddened" over Moore's treatment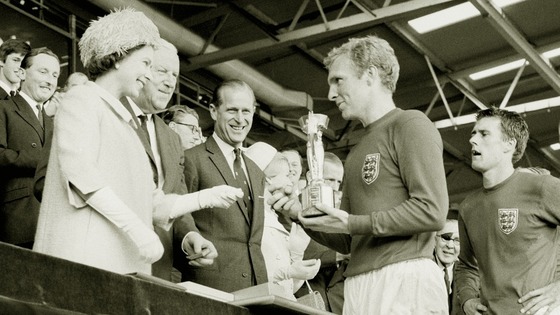 The Chairman of the Football Association, David Bernstein, has expressed regret that the governing body didn't do more to honour the former defender, who won 108 caps for his country.
He wrote in a Sunday Times column:
"I am aware the Football Association has been criticised over its treatment of Bobby once he retired from football."
"It saddens me that this is the case and while I am not privy to exactly what happened at the time, it is clear to me the organisation could have done more."
"During my time as Wembley Stadium chairman I was immensely proud that we were able to commission the outstanding statue of Bobby, which was unveiled before the official stadium opening in 2007," said Bernstein.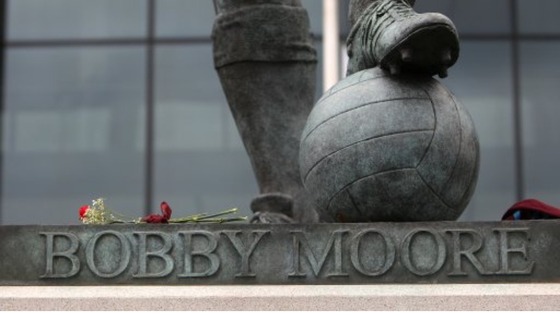 "If Bobby were alive today I am sure we would have asked him to be the chief ambassador for the Football Association in its 150th year. Equally, I have no doubt he would be extremely modest - if not embarrassed - about his achievements and the legacy he has provided for every English football fan."
Load more updates
Back to top