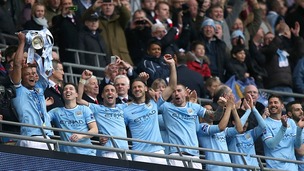 Manchester City beat Sunderland 3-1 in the Capital One Cup final at Wembley.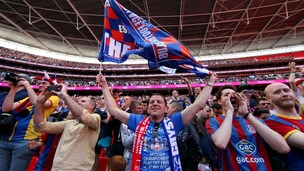 Full match report of all today's action in the Championship play-off final between Watford and Crystal Palace.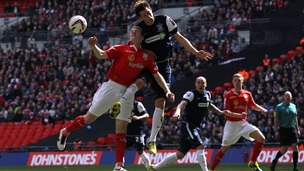 Southend United have been defeated 2 Nil by Crewe Alexandra at Wembley.
Live updates
Plaque for football founders
Surprisingly little was known about Ebenezer Cobb Morley, Arthur Pember, Charles WilliamAlcock, Francis Maule Campbell, John Forster Alcock, Herbert Thomas Steward,George Twizell Wawn and James Turner – the men that gathered to form The FA and draft the original 13 laws of association football.
But following a four-month search the Football Association found 16 living relatives.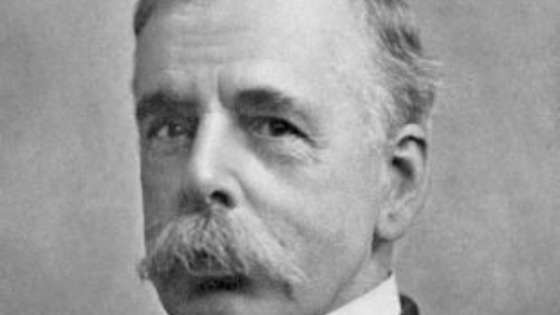 From that point 150 years ago, football has grown immeasurably and The FA now helps to support seven million people playing the game from grassroots to elite level.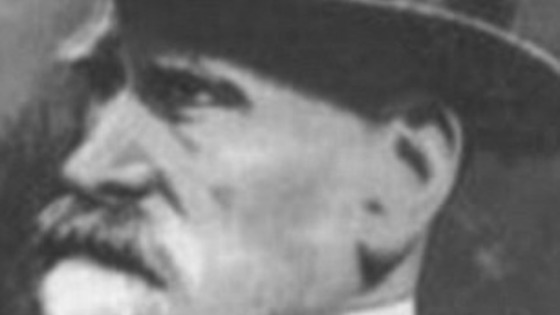 In theUK, it was discovered that Arthur Pember's family tree crossed with Charles Darwin's. In 1925, Pember's great-niece marriedCharles Galton Darwin, the grandson of Charles Darwin and thus thecurrent Darwin dynasty is also related to one of football'sFounding Fathers.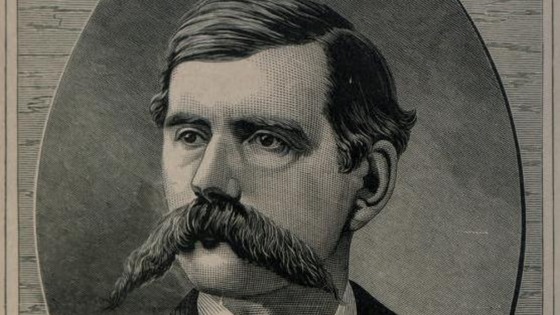 JaneSleight, the great-great-granddaughter of Arthur Pember, and TomSteward, a relation of Herbert Thomas Steward, are the two relativesliving furthest away, hailing fromWashington DC and Auckland in New Zealand.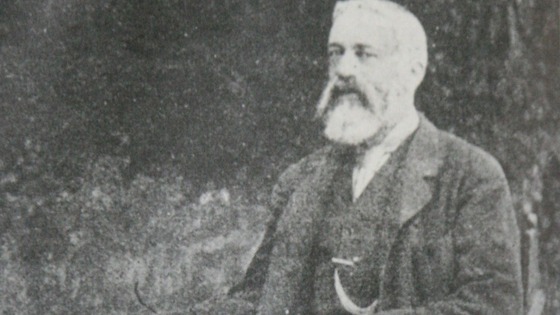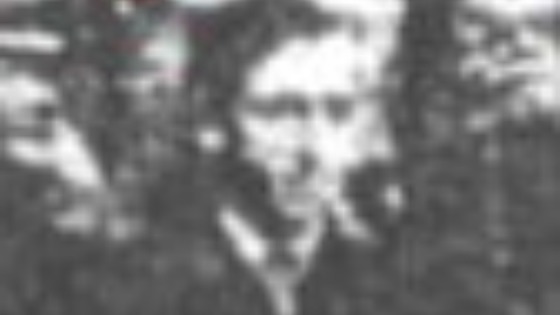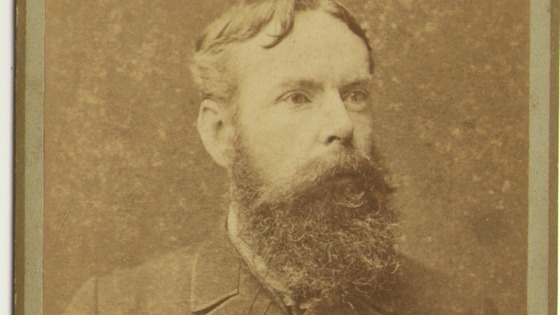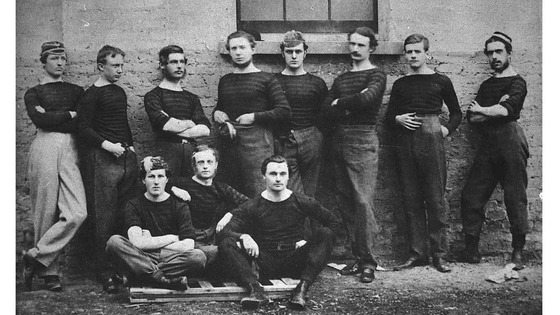 Blackheath Football Club were one of the founding clubs in the association and Francis Maule Campbell played for them.
It no longer exists but Civil Service FC - also founded around 150 years ago - are still playing. They were one of the teams involved in the very first football match to take place at Buckingham Palace - another event commemorating the FA's 150th anniversary - two weeks ago.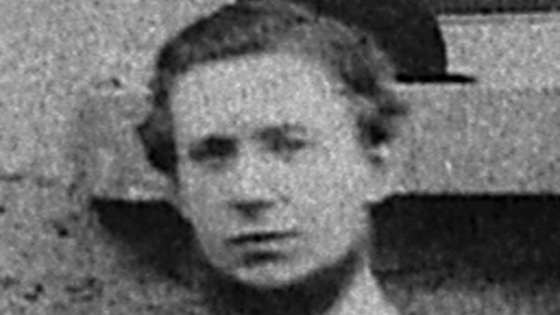 Plaque for football founders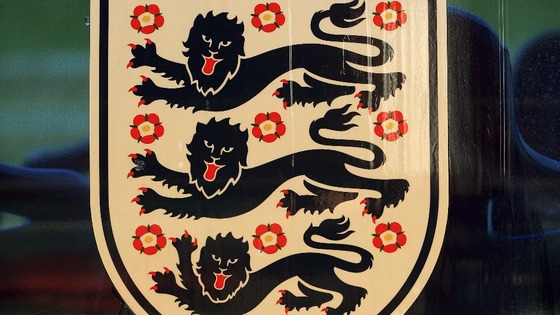 16 relatives of the Founding Fathers of football attended the ceremony at Wembley Stadium this morning.
Cultural historian Dr. Jane Clayton from the International Football Institute led a four month search for living descendants of the founding fathers.
The hunt has uncovered living descendants for six of the founding fathers.
The event today is the start of a week of celebrations for The FA's 150th birthday, which will culminate in a Gala Dinner on the anniversary date itself this Saturday.
Advertisement
Plaque for football founders
Rags Martel reported on the FA's search for living descendants of the founding fathers of the sport earlier this year.
The search has been successful and has unearthed London born descendants as well as people from as far afield as America and New Zealand.
Plaque for football founders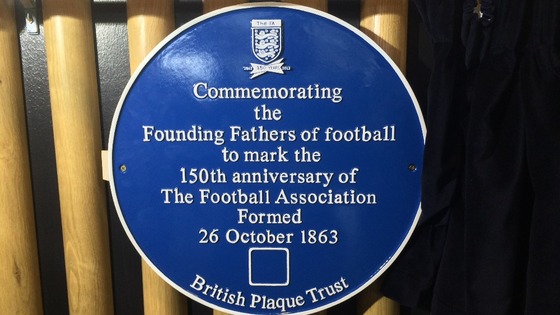 A blue plaque was unveiled at Wembley stadium today, attended by the FA's Director of Football Development Sir Trevor Brooking and 7 year old Isaac Lord; the great, great, great, greatnephew of founding father George Twizell Wawn.
Isaac is the youngest descendent of the eight men who drafted the original laws.
The plaque bore the following inscription:
"Commemorating the Founding Fathers of football to mark the 150th anniversary of The Football Association. Formed 26 October 1863."
Plaque for football founders
The founding fathers of football will have a blue plaque unveiled in their honour at Wembley Stadium later.
The families of the men who 150 years ago drafted the original laws of association football are due to attend the ceremony.
England ready for Poland
Five pubs in the Wembley area have been allocated for Polish fans they are:
'The Torch' - 1 Bridge Road
'Crock of Gold' - 23 Bridge Road
'Crystals' - South Way
'Liquor Station' - 379 High Road
'Premier Inn' - 151 Wembley Park Drive
Advertisement
England ready for Poland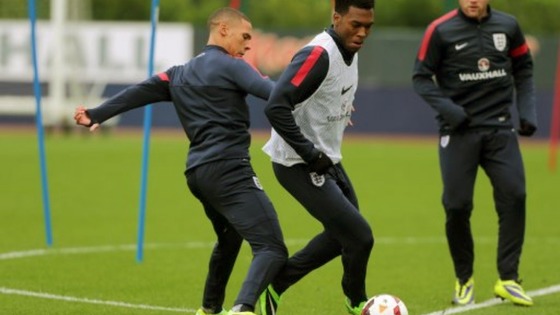 As England prepare for their World Cup qualifying match against Poland tomorrow night, Chief Superintendent Colin Morgan, who is in charge of the policing operation, said:
"This is a big night for England and Poland fans alike, who are hoping the match goes smoothly and in their favour!
Along with colleagues from British Transport Police and Wembley Stadium we have been planning our operation for weeks. What we want is for all the fans who are heading to the match to cheer on their national team to have a great, safe, night out.
If you are heading to Wembley Stadium tomorrow night then help us to look after you by planning ahead and getting the most out of your evening out."
England ready for Poland
National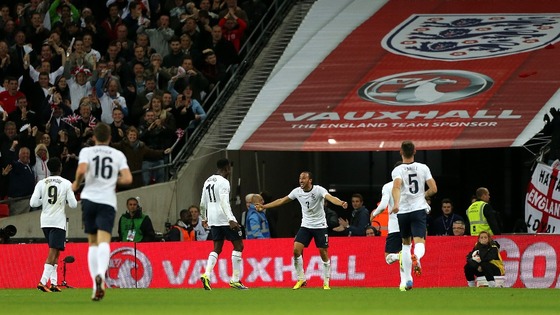 Poland will have the backing of 18,000 supporters at Wembley Stadium on Tuesday night as away fans snapped up tickets for the crucial World Cup Qualifying match against England in London.
According to the Telegraph, the English Football Association sold an extra 10,000 tickets to the Polish footballing authorities on top of their original allocation of 8,000 - due to the demand for the fixture.
England must win the game to qualify automatically for the 2014 World Cup in Brazil.
Lorry vertical after collision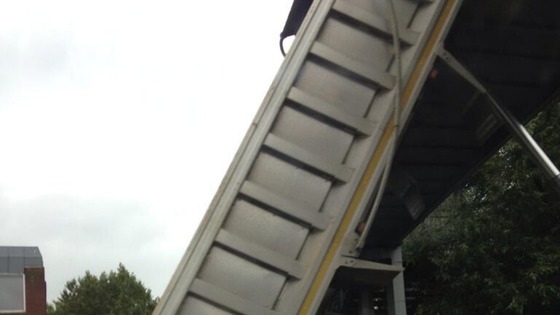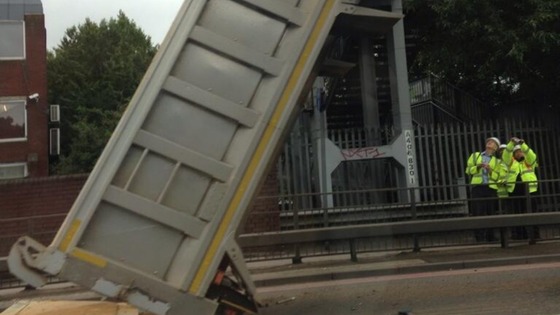 Lorry vertical after collision
A406 North Circ' Rd j/w Gt Central Wy- w/b Q's through Staples Cr are also affecting A5 Edgware Rd (n/b). E/b Q's have reduced on approach.
Load more updates
Back to top