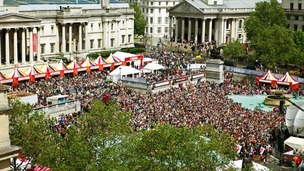 Here's a schedule of performance times so you can plan your weekend.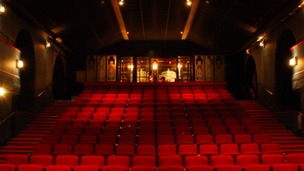 The websites drew complaints that advertised prices were misleading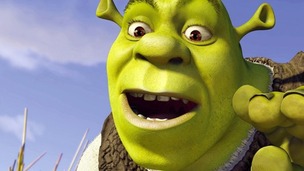 Hit stage show Shrek The Musical is to end its West End run early next year after nearly two years.
Live updates
'Taxi rat-run' to be transformed
St James's Market represents the most ambitious redevelopment St James's has seen in the last century.

Partnering with an organisation of Oxford Properties' calibre and bringing an experienced and skilled contractor on board are two big steps towards the delivery of this exciting project.
– Alastair Smart, The Crown Estate
'Taxi rat-run' to be transformed
St James's Market is being redeveloped by The Crown Estate.
The site is set to deliver 210,000 square foot of office space
50,000 square feet of retail and restaurant space will also be created
A taxi 'rat-run' will also be replaced by a the pedestrian square
Advertisement
'Taxi rat-run' to be transformed
Part of London's West End is set to be rejuvenated in a scheme costing £320 million. The plan will see a new 10,000 square foot pedestrian square for The St James's district between Lower Regent Street and Haymarket.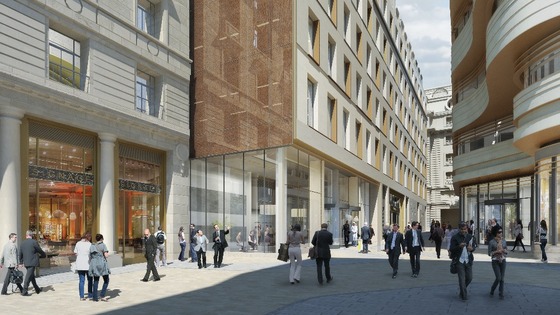 West End musical 'Spamalot' has been the source of a bitter court dispute between 3 Monty Python stars and a film producer.
Today, Eric Idle, Michael Palin and Terry Jones will learn if their attempt to deny producer Mark Forstater royalties from the Monty Python spin off show has been successful.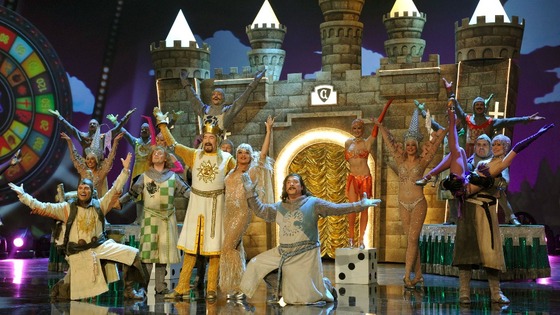 Mark Forstater, who produced the 1975 film 'Monty Python And The Holy Grail', claims he is owed a greater share of profits from the popular London show, but the Python stars say he was not as involved in the writing process as he claims.
The case began in November and Judge Mr Justice Norris is scheduled to deliver his decision today.
Free West End shows
Tens of thousands of people have watched some of their all time favourite musicals today for free.
From Matilda to Wicked - 30 West End productions are being showcased in the heart of the capital all weekend. Phil Bayles got a sample of the action.
Free West End shows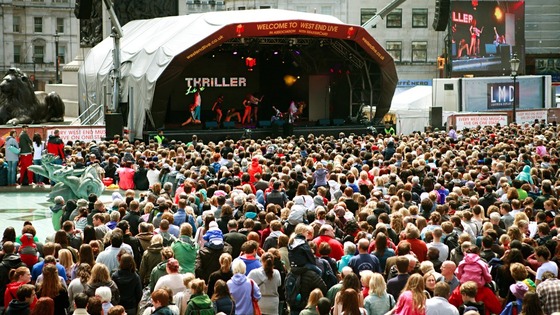 -It's the largest event of its type in the UK and thousands of people are expected to visit central London to see West End performances for free all weekend.
-Performances are programmed on stage 11am-6pm on Sat and 12pm-6pm on Sun.
-Entry is on a first come, first served basis.
Advertisement
Free West End shows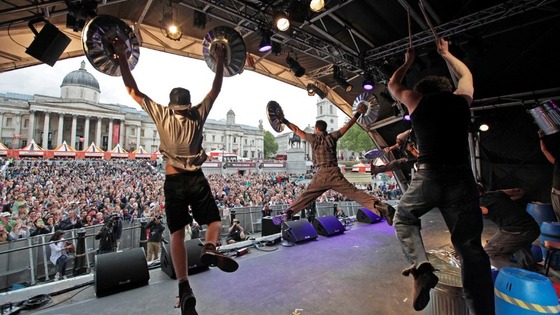 Stars of the West End will gather in Trafalgar Square this weekend for the annual theatre and musical festival West End LIVE – a weekend of free entertainment from London's topshows and the largest event of its type in the UK.
More than half a million people are expected to gather for live performances from West End favourites like Billy Elliot The Musical, Jersey Boys, Disney's The Lion King, Mamma Mia!, Matilda The Musical, Les Misérables, The Phantom of the Opera, War Horse and Wicked.
There will also be an exclusive preview of new musical From Here To Eternity on Saturday introduced by the legendary lyricist Sir Tim Rice.
Sensors are to be fitted to parking areas in the West End, to allow drivers to find an empty space.
Westminster Council says the technology will help to reduce congestion, as research has shown that a third of urban traffic is made up of motorists looking for somewhere to park.
But it admits the remote-controlled parking spaces could also be used to set higher peak parking charges.
Overseas tourists have helped shops in central London see an estimated spend of £380 million. Retailers in Bond Street, Regent Street and Oxford Street also saw a 6.7 per cent increase in their footfall over the recent half-term period.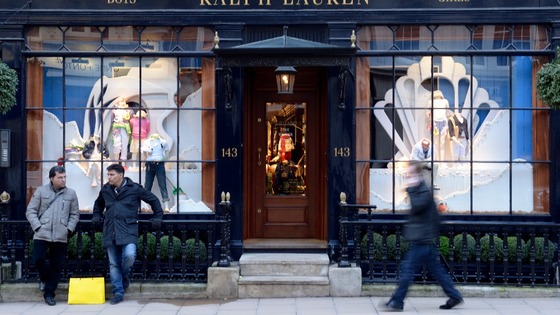 The average spend for visitors from the Middle East and Russia was £1600 and £603 respectively.
Load more updates
Back to top