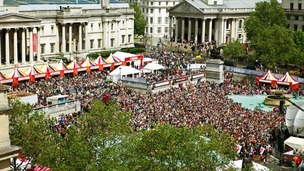 Here's a schedule of performance times so you can plan your weekend.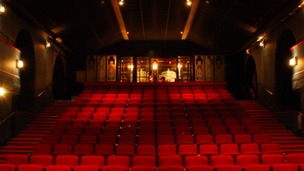 The websites drew complaints that advertised prices were misleading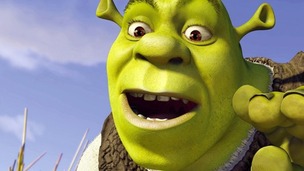 Hit stage show Shrek The Musical is to end its West End run early next year after nearly two years.
Live updates
London's West End has seen a surge in shoppers for the first May Bank Holiday weekend - a 20 % increase year-on-year. Restaurants, theatres and retailers have had a buoyant weekend fuelled by the domestic holiday makers.
Ring scam warning
CCTV released by Westminster Council shows the moment an innocent shopper is targeted by a fraudster on Oxford Street.
A gang member can be seen bending down to pick up a ring - but in this case the target gets away without falling for it, after a warning from a council binman.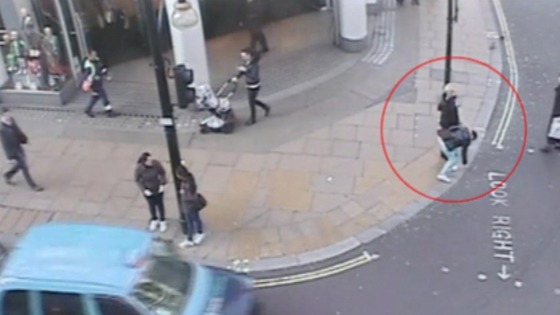 Advertisement
Ring scam warning
The Head of Westminster's Neighbourhood Crime Reduction Service Mick Smith said:
"The swindle works by fraudsters dropping a gold coloured ring next to an unsuspecting passer-by.

"They then 'spot' the ring and make a big show of picking it up, asking their mark if it is theirs.

"When the person says no, they offer to sell it to them for anything up to £20 usually claiming they need money for food.

"Often they will point to a fake hallmark – which we suspect they have put in themselves.
"Obviously when the person goes to get it valued they discover that it is worthless.

"It is impossible to know how many times they have already carried this out.

"But the fact that one nearby jewellery shop alone says they have seen around 50 people in the space of a week gives you some idea as to the scale of it."
Ring scam warning
Shoppers on Oxford Street are being warned about a new scam, being used to con them out of their money.
It involves women - normally members of Romanian gangs - fooling people into handing over cash in exchange for worthless metal rings.
Westminster Council wardens say the scam has now become so common they are dealing with several incidents a day.
West End 'Oscars'
The nominations for this year's Olivier Awards have been published today - and leading the field is The Curious Incident Of The Dog In The Night-Time.
The National Theatre production, based on the hit murder mystery novel about a boy with Asperger's syndrome, has been named in eight categories, including Best Actor, New Play, and Director.
The toe-tapping new musical Top Hat follows in second place, with seven nominations, while the West End transfer of Chichester Festival Theatre's Sweeney Todd is also in close competition with six.
The Olivier Awards are seen as the most prestigious awards in British theatre - and have even been dubbed the "Oscars" of the West End.
The president of the Society Of London Theatre congratulated the West End show The Book of Mormon for its record-breaking sales:
It is fantastic to have such a brilliant show reaching out to new audiences for the West End and ensuring that they have a great night of musical entertainment.
– Mark Rubinstein, Society Of London Theatre

The comedy, winner of nine Tony awards, is about a pair of young Mormon boys sent on a mission a long way from home.

Actors Kate Winslet and Damian Lewis were among the celebrities seen at the opening night last week. The show is now booking until January 2014.
Advertisement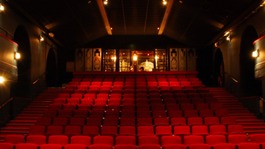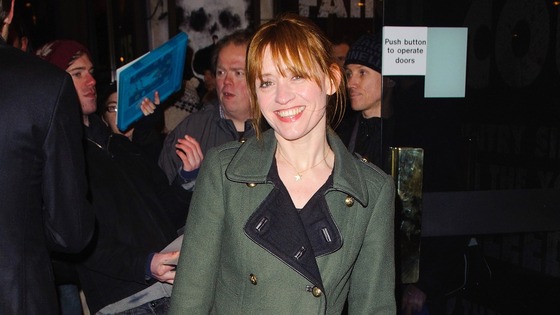 Stars of stage, screen and politics braved the freezing weather tonight to attend the press night of a new West End version of Macbeth.
James McAvoy, who has appeared in hit films X Men and The Lion, The Witch and the Wardrobe, takes the lead role in one of Shakespeare's darkest plays.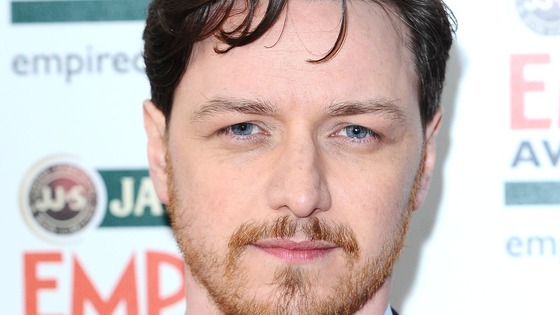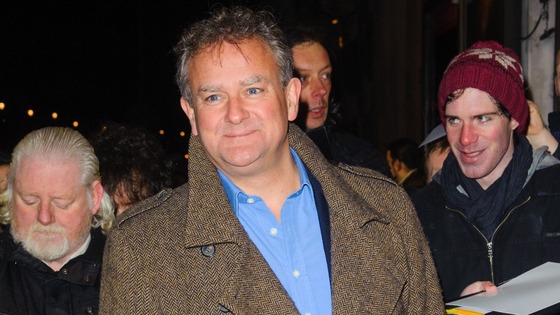 Former spin doctor Alastair Campbell and actor Rafe Spall were among guests at the Trafalgar Studios on London's Whitehall.
Anne-Marie Duff, McAvoy's wife, comedian Stephen Merchant and Downton Abbey actor Hugh Bonneville also took their seats at the theatre for the opening night.
Takings up in theatreland
Society of LondonTheatre president Mark Rubinstein said:
"I am delighted that for the ninth year running we are able to report year-on-year growth in ticket income for London Theatres.

"It is particularly astonishing that we are able to report increasing sales - of over half a billion pounds - for a year that we always knew would have exceptional challenges.
"Against the background of a tough economic climate, London theatre continues to buck the trend, offering dazzling, world-class entertainment, which has audiences from both home and abroad flocking to the West End to catch exciting new productions as well as much-loved long running favourites."
Load more updates
Back to top