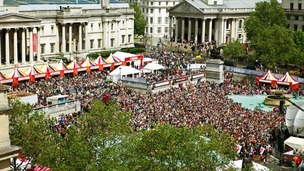 Here's a schedule of performance times so you can plan your weekend.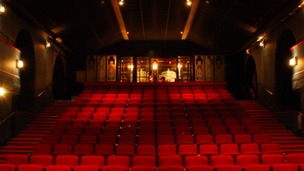 The websites drew complaints that advertised prices were misleading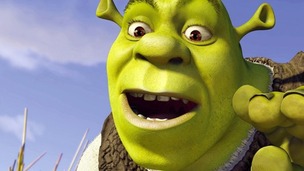 Hit stage show Shrek The Musical is to end its West End run early next year after nearly two years.
Live updates
Takings up in theatreland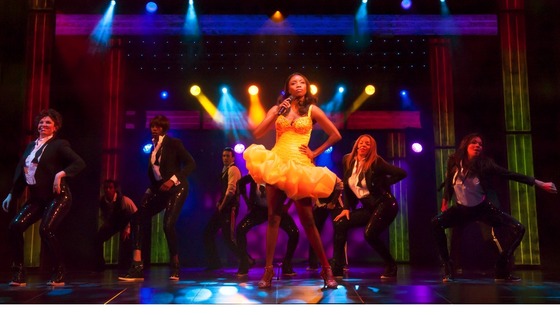 London's theatres enjoyed an increase in box office takings last year, despite fears that the Olympics would hit business.
Andrew Lloyd Webber had predicted that the Games would create a "bloodbath of a summer" in the capital's theatreland - but audience numbers for 2012 were actually up slightly on the previous year.
According to the Society of London Theatre, box offices sales set a new record at almost £530 million - up 0.27% on 2011 - and attendances increased by 0.56% to nearly 14 million. Although audiences for musicals dropped by 2%, that was made up for by an increase in those attending plays.
The Society said that the Olympics did have some impact, with venues closing on the night of the opening ceremony and fewer performances being staged in August. However, more tickets were sold for the first week of the Games than during the 2011 Royal Wedding week.
New productions such as Top Hat, Sweeney Todd and The Bodyguard, have been credited with helping to boost sales, along with ongoing hits like One Man, Two Guvnors and Matilda The Musical.
The cast and crew of a successful West End musical will tonight take to the stage of the Shaftsbury Theatre for the final time.
Broadway hit Rock of Ages has been entertaining hundreds of thousands of people since it first opened its doors in London in September 2011. It will now move to its new home, the Garrick Theatre, at the end of the month.
Advertisement
Call for bus ban as sales rise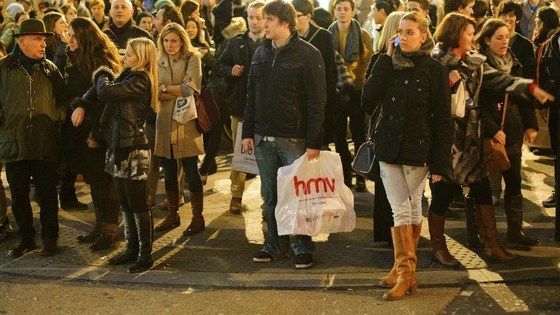 There are fresh calls today for buses to be banned from Oxford Street.
Hundreds of them travel down the busy shoping road every hour - one high street retailer claims the so-called "Wall of Red' is bad for business.
Call for bus ban as sales rise
The strong figures come as West End retailers and hoteliers voted to continue receiving the support of New West End Company, the management and promotional company for London's West End on 14 December, guaranteeing the area a £25million boost over the next five years.
With footfall and sales progressively building as Christmas approaches, the next two weeks are key for retailers. Footfall in the West End for 8 and 9 December was up 16 per cent year-on-year.
John Lewis reported record sales last week and Fortnum and Mason reported a record 8 December.
Call for bus ban as sales rise
Having built solidly since November, figures released today show November footfall in London's West End was up 5.5 per cent year-on-year.
This means the area is consistently outperforming high streets and shopping centres nationally, which saw an average footfall rise of 0.2 per cent, according to Springboard's UK High Street Index.
Retailers across London's West End also reported a rise in sales for November, up 2.3 per cent on the same month last year, above national sales which were up 0.4 per cent, according to the BRC UK Retail Sales Monitor.
Call for bus ban as sales rise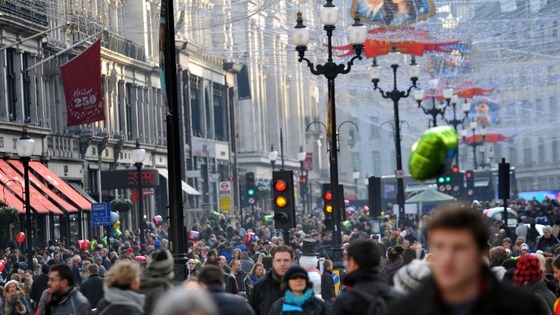 Retailers in London's West End have reported a surge in Christmas shoppers over the weekend.
Sales are expected to top £200 million after a 17 per cent rise in the number of people out shopping on Saturday, compared with the same day last year.
Advertisement
Enfield actress stars in Cabaret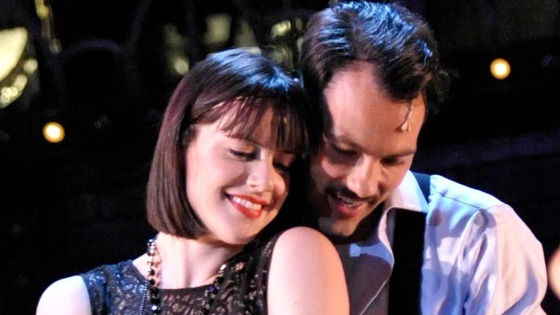 Michelle Ryan has told London Tonight how excited she is to be making her West End debut at the Savoy Theatre.
The Enfield-born actress, who first appeared on TV screens as Zoe Slater in Eastenders, is taking on the lead role in the musical Cabaret - a part made famous by Liza Minnelli in the 1972 film.
She said it was amazing to be treading the boards in London, after a four week tour around the rest of the country:
"Being out of town, everyone was so kind, but it made me realise how much I love London and it does feel like something special," she said.
"I used to go and watch all of the musicals and I appeared in a couple of gala performances when I was 14 at the Palladium and Her Majesty's Theatre, but to be opening at the Savoy in London - which is my home town - that's really amazing."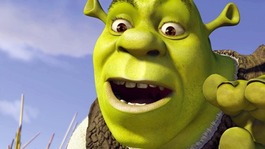 Hit stage show Shrek The Musical is to end its West End run early next year after nearly two years.
Read the full story
Spice Girls Re-United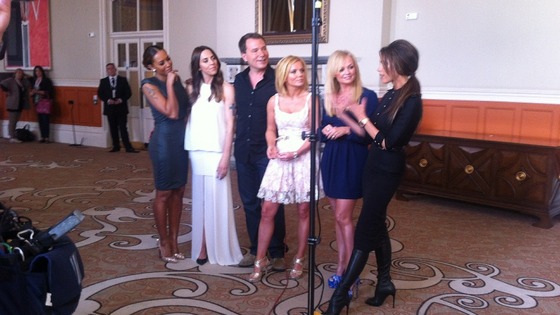 The Spice Girls were reunited in London this morning to announce details of a stage musical based on their songs.
The music of the 1990s "girl power" group is being revived in "Viva Forever."
The show's being produced by Judy Craymer, who was the brains behind the ABBA musical "Mamma Mia."
The musical's been written by comedian Jennifer Saunders, who co-created TV sitcom "Absolutely Fabulous."
The musical is expected to open in the West End at the end of the year.
Spice Girls Re-United
The Spice Girls are to be re-united in London today.
The famous five will come together to help launch a new musical based on their songs. It'll be the first time they've been seen together since their reunion tour in 2008.
The musical 'Viva Forever' has been penned by Jennifer Saunders. It's due to open at the Piccadilly Theatre in the West end in time for Christmas.
The Spice Girls have sold over 75 million records worldwide and notched up nine U.K No1 singles, including their debut Wannabe
Load more updates
Back to top