A report has exposed the shocking scale of so-called 'wildlife crimes' committed in the capital.
The World Society for the Protection of Animals - which part funds the Met Police's Wildlife Crime Unit - says it has crimes reported to them everyday, ranging from the capture of songbirds to the smuggling of endangered species into London.
Martin Stew reports.
The number of farmland birds in London has fallen significantly in the past decade, according to the latest RSPB report.
The report looked at over 100 of the UK's most common birds and of these species, about a fifth have declined in the south east by more than a third since 1995, including turtle doves, willowtits and cuckoos. The number of starlings has fallen 40% in London since 1995.
Advertisement
It is unusual for five animals to be in the river...as porpoises tend to be seen alone, and in smaller groups. It isn't possible to say whether the tidal surge is the cause of the porpoises being in the river, but it could well be related, either to the tidal movement, or as a response to the particularly rough seas beforehand. The outer Thames Estuary would have been relatively sheltered from northerly offshore winds. The pod should be able to navigate back to sea, and pass through the Thames Barrier when the tide goes out and the barriers are opened.
– Marine Conservation Society spokesman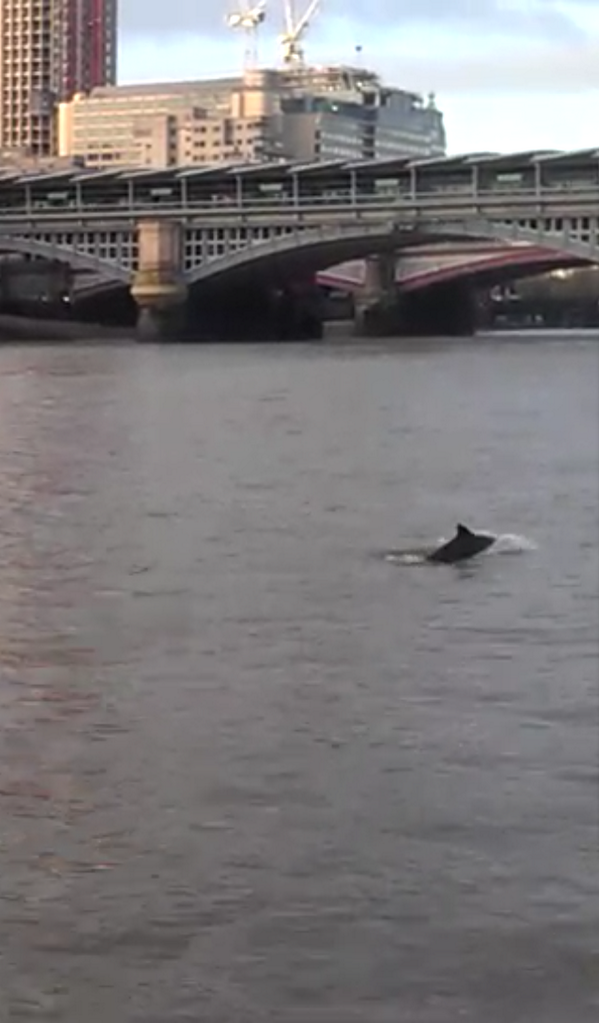 Porpoises pictured swimming in the Thames by Vauxhall Bridge in December 2004.
The mammals have been sited over the years but there are no official records of them being found in the Thames.
Lots of talk about #porpoises in the #Thames . When we head out on exercise later we will keep our eyes peeled & will share any pics we get.
Advertisement
We have been unable to photograph the #christmasdolphins so far. They seem to be working thier way further upriver. Last seen at Battersea.
Have you seen the porpoises in the Thames? Tweet us your sightings to @itvlondon!
#dolphin update. The porpoises seem happy enough. They are surfacing regularly and are staying in the Westminster area. No good pics yet.
Breaking #dolphin news.. Marine 2 are following a pod of about 5 harbour porpoises in the Lambeth area of the river.
No further sightings of the #dolphin to report of. We're not sure if its here by accident or whether it swam here on porpoise......
A pod of porpoises has swum up the River Thames to central London.
The Metropolitan Police Marine Policing Unit, which is following the group of mammals, tweeted that they "seem happy enough".
Initially the river patrol team, which tweets as @MPSonthewater, reported a sighting of a dolphin at Tower Bridge.
But further updates revealed the creatures to be harbour porpoises, which usually stick to coastal areas and river estuaries, but are known to venture further upstream.
(Image shows a porpoise in the River Bann in Northern Ireland)
Load more updates