British Transport Police have released an image of man they would like to speak to following a sexual assault on a tram.
The incident happened between Belgrave Walk station in Mitcham and Dundonald Road station in Wimbledon on Wednesday 25 March shortly before 8am.
The 17-year-old girl boarded the tram at Belgrave Walk heading to Wimbledon but during the journey she was inappropriately touched and assaulted by a man.
Anyone with information is asked to contact British Transport Police on 0800 40 50 40, or text 61016, quoting reference S-SUB/B7 of 17/04/15.
Information can also be passed anonymously to the independent charity Crimestoppers on 0800 555 111.
The owner of Dicky Birds Nurseries has released this statement following the inquest verdict today:
At the time we did not appreciate how dangerous jelly play could be. Immediately after the tragedy, we removed all free flow and food play from our nurseries. We remain devastated that the tragedy of this day two years ago cannot be undone and our thoughts remain with Tiya's family.
– Rachel Berry, Dicky Birds Nurseries
Advertisement
A nursery in Wimbledon has been found to have failed to supervise a toddler who choked to death after eating raw jelly.
Read the full story ›
With 49 weeks to go, ground staff at Wimbledon are already tearing up the turf and making sure Centre Court is ready in time for next year's Championships. And here's how it's done. The All England Club posted this short video on Vine showing the grass begin to disappear.
Pictures from Wimbledon.com/@Wimbledon/Vine
There are delays of up to an hour on South West Trains through Wimbledon after a person was hit by a train. Two out of four lines have been closed by the fatality.
**Service Update: Delays in #Wimbledon area due to person hit by a train. Signalling issues near #Purley.
Advertisement
MPs have declared more than £13,500 worth of Wimbledon 2014 tickets and hospitality. Among the beneficiaries were Labour's Deputy Leader Harriet Harman, Conservative, Mark Field, Shadow Sports Minister, Clive Efford and House of Commons speaker, John Bercow.
Organisations that donated seats in the prestigious Royal Box included the Lawn Tennis Association (LTA) and the All England Club. A major tobacco company also offered tickets to the men's final between Roger Federer and Novak Djokovic.
On two separate occasions John Bercow was given seats in the Royal Box which had a total value of £6,210. Harriet Harman received two tickets from the All England Club to the Royal Box and lunch valued at £3,5590.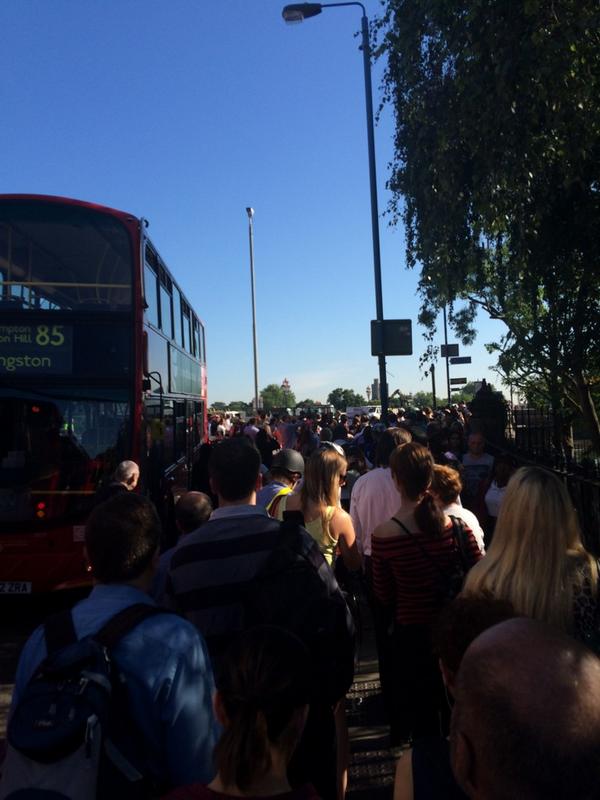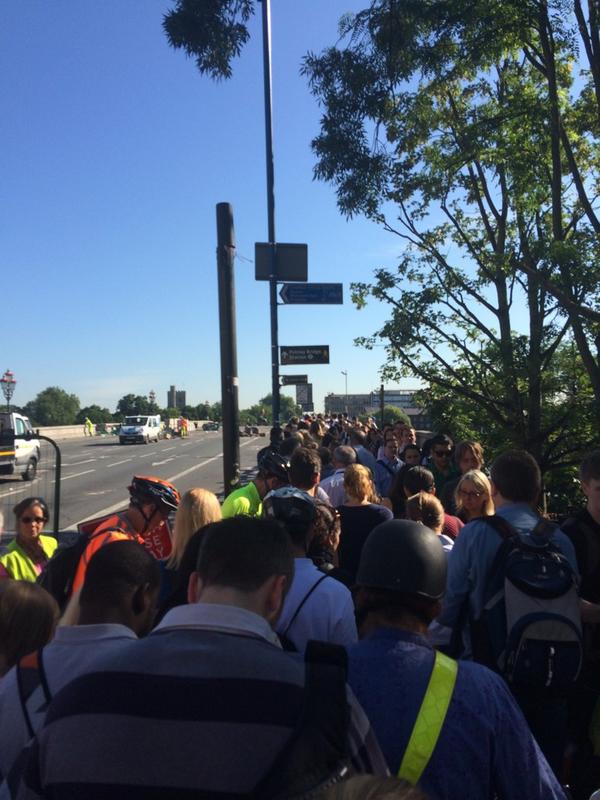 Rush hour commuters in south London faced long delays and frustrating journeys to work this morning after District Line services were suspended between Putney Bridge and Wimbledon for two hours.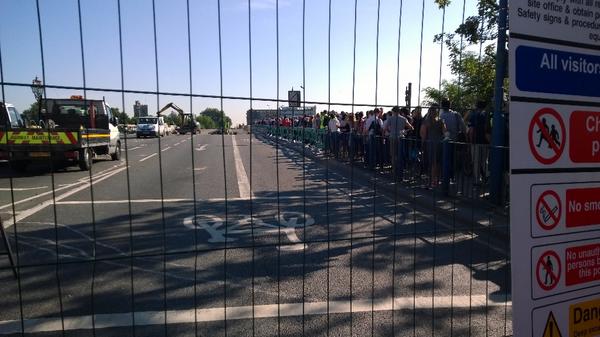 A broken down train between East Putney and Southfields meant commuters were forced to head to work by bus or on foot.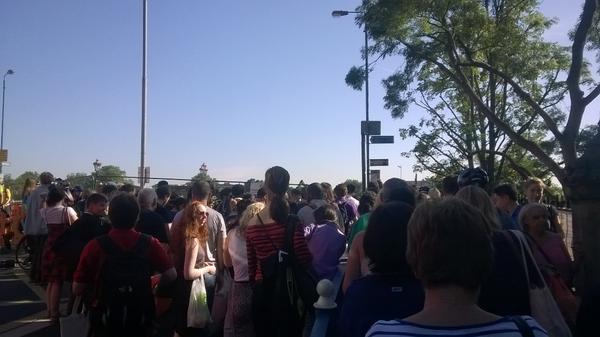 Novak Djokovic ruined Roger Federer's attempt of claiming a record eighth Wimbledon title today. The Serbian beat his Swiss challenger (6-7), 6-4, 7-6, (5-7), 6-4. However, during the match Federer scored over twice as many aces as the 27-year-old Grand Slam winner.
Load more updates