Ross Hutchins is back at Wimbledon as a player. But for the last 18 months his main opponent has been off the court, a battle with cancer.
Read the full story ›
Advertisement
Andy Murray stopped traffic as he came to the rescue of a dog running towards oncoming cars.
On his way to practice at the All England Club in Wimbledon, the Scot made an unscheduled stop to save the labradoodle and then returned it to its owner.
Andy Murray told BBC Radio Five Live:
"I was driving to practice and there was a dog running along the road. I parked the car and got out and tried to stop the traffic because the dog was running towards the oncoming traffic. I ran into the road, stopped the traffic and I managed to get the dog onto the back seat of my car.
"Then I drove to the place where all of the people walk their dogs, which is literally just round the corner. I called the number on the tag and amazingly my two dogs walk with that dog quite a lot. I met the owner and she was happy I'd picked it up.
"The dog was pretty strong, I don't think it really wanted me to grab it by the collar and put it in the car but thankfully the dog was fine and it's all good."
The Wimbledon Championships begin on Monday in London SW11.
It is the oldest tennis tournament in the world. Players will compete until July 6.
Londoner James Ward is returning to the grass courts as a wild card entry hoping to beat his second round exit in 2012.
Seven-time Wimbledon champion Roger Federer has accidentally stabbed himself in the hand. He arrived in SW19 ahead of next week's Wimbledon Championships with a bandage over two of his fingers.
Speaking to the Evening Standard, Federer said: "You know what happened? I was playing in the woods with the girls and I stabbed a stick in my hand."
The injury is unlikely to have much of an impact on his performance.
Advertisement
With Wimbledon fortnight beginning on Monday, how about this to help get you in the mood for a bit of tennis. A special 3D art display has appeared at Victoria which appears to show a tennis player smashing a ball right through a TV screen.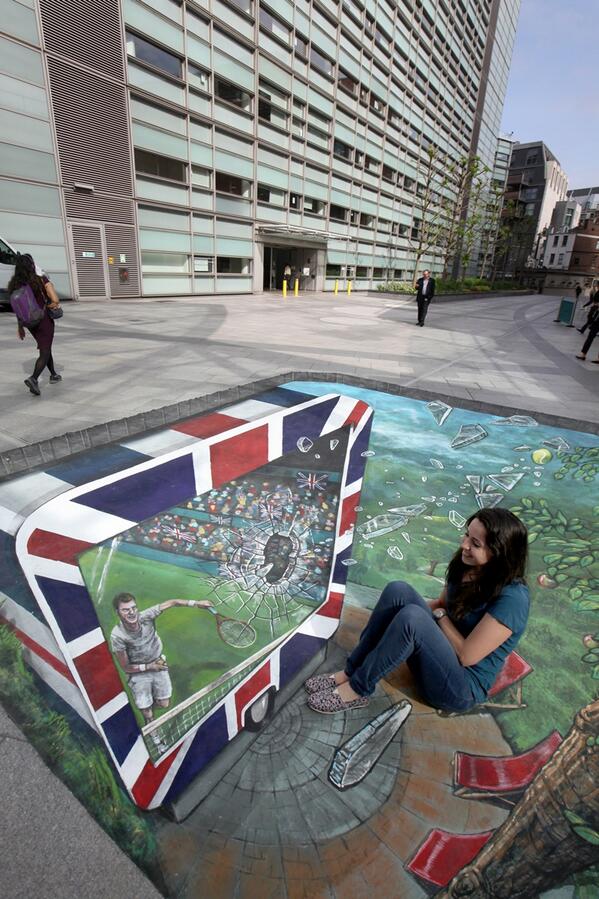 The artwork was created to help promote outdoors screenings of Wimbledon at Cardinal Place in Victoria and New Street Square in Holborn.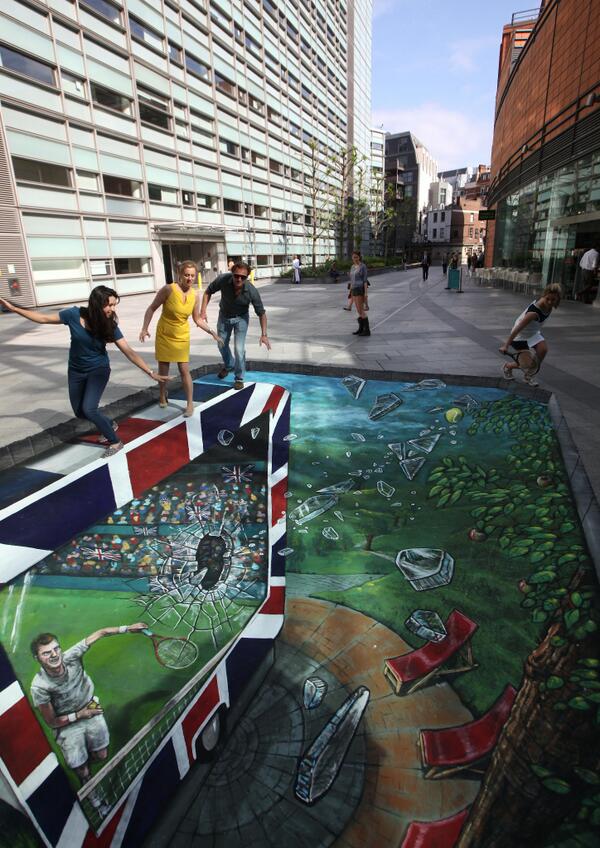 Sono, a male six-month-old white cat, was found last week in the run-down building in south west London
Read the full story ›
An armed robber has written a letter from his prison cell apologising to the shopkeeper he threatened with a 10-inch knife.
Read the full story ›
Install protected cycle lanes in a newly created Bradley Wiggins Way (Kilburn ward, Brent)
Remove through motor traffic from the cycling corridor on Tavistock Place (Bloomsbury ward, Camden)
Redesign Wimbledon's town centre to be walking and cycling-friendly (Hillside ward, Merton)
Reduce motor traffic speed to 20mph in Carlton Hill and surrounding streets (Abbey Road ward, Westminster)
Create safe cycle routes for children linking six schools in Tufnell Park (Junction ward, Islington)
Make a cycle route through Russell Park as alternative to busy Woolwich Road (Barnehurst ward, Bexley)
Load more updates