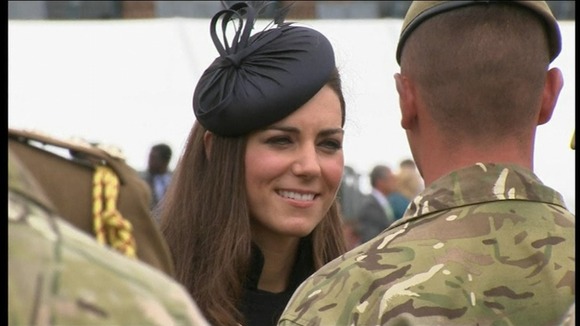 The Duchess of Cambridge will present the traditional sprigs of shamrock to the Officers and Guardsmen of the 1st Battalion, Irish Guards later today at the St Patricks Day Parade in Aldershot.
450 soldiers will march on to the parade square at their base, Mons Barracks, resplendent in full ceremonial uniform of scarlet tunics and bearskins.
Marching behind the Band of the Irish Guards they will be accompanied by Conmael their Irish Wolf Hound regimental mascot, who will also receive his own sprig of shamrock from the Duchess.