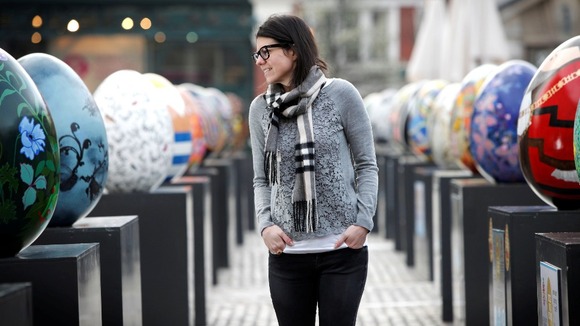 A collection of giant decorative eggs that have been on display across London since February, have now been gathered together in Covent Garden.
It comes as organisers of the Faberge Big Egg Hunt celebrate the recovery of an Olympic themed egg, which had been stolen from its plinth last month.
It was the third egg to disappear from the collection of 209 scattered across the capital as part of a fundraising initiative by charities Action for Children and Elephant Family.
The eggs will be on display until the end of the Easter weekend.