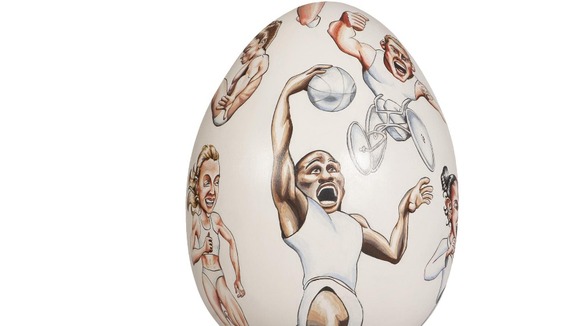 A giant Easter egg, which was one of three stolen from the streets of London, has been recovered.
The 'our team' Olympic tribute egg was one of 209 giant decorative eggs on display in London as part of the Faberge Big Egg Hunt - a competition organised as a fundraiser for two charities.
Three of the eggs had been stolen from their plinths in different parts of London but they have now all been returned.
The Olympic tribute egg is now being repaired.