Babs Windsor today unveiled her list of ideal street party guests, past and present, with whom to celebrate the Jubilee.
She revealed her fab four to be late singer Amy Winehouse, Oscar-winning actor Colin Firth, wartime PM Sir Winston Churchill and athlete Jessica Ennis
.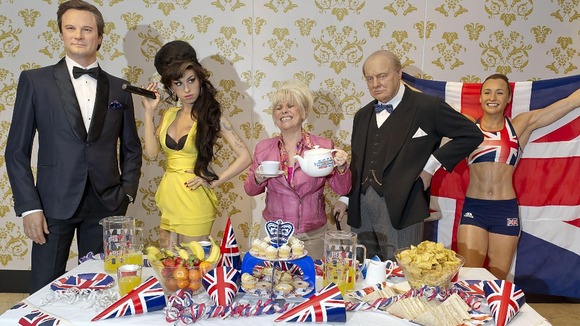 The Shoreditch-born former Carry On star, 74, was chosen by mayor Boris Johnson to drum up interest in July 3rd's Big Jubilee Lunch.
She said she'd chosen Amy lead a sing-song, Sir Winston for his speeches, Jessica because she's an Olympic hopeful, while Colin was "a lovely bit of eye candy."
"