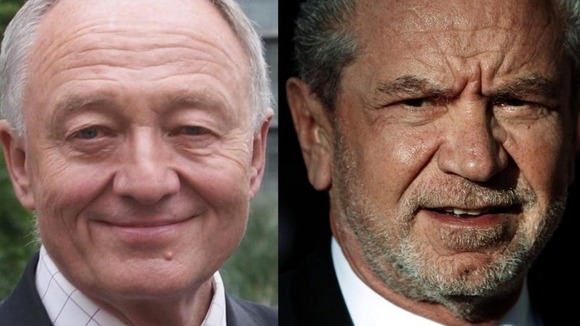 Our Political Correspondent Simon Harris writes:
Apprentice star and business tycoon Lord Sugar has fired a potentially damaging shot at Ken Livingstone's campaign to be London's next mayor.
Lord Sugar told his 1.8m Twitter followers: "I seriously suggest NO ONE votes for Livingstone in the Mayoral elections."
The surprise intervention by a Labour peer will be regarded as extremely unhelpful by Livingstone's campaign team.
Labour's candidate has been dogged by controversy over his tax affairs.
Recent opinion polls show him lagging behind his Conservative rival Boris Johnson.
The Livingstone campaign publicly played down Lord Sugar's comment, insisting the two men have a long history of not being friends.
A full list of the candidates running in the mayoral elections can be found here.