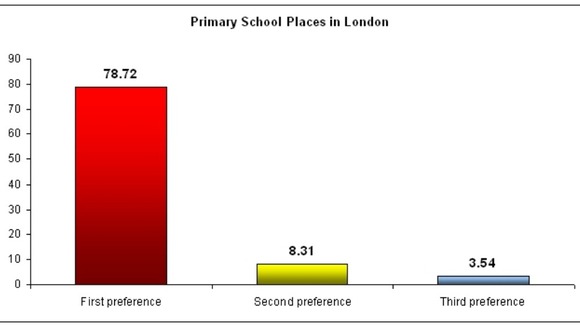 This year, parents of 100,000 pupils living in London applied for primary school places.
78% were offered their first preference school. 90% received an offer at one of their top
three schools.
Number of children across the whole of the London that secured their:
First Choice: 78.72%
Second Choice: 8.31%
Third Choice: 3.54%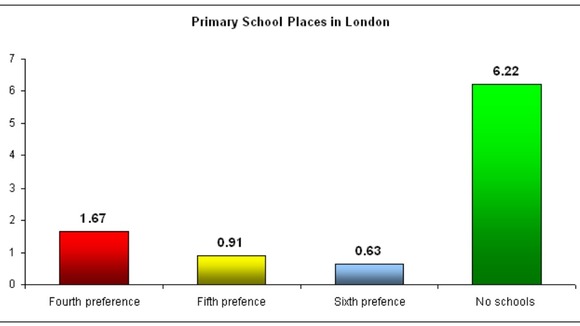 6,220 children didn't get any of the top six choices of Primary School.
Number of children that secured their:
Fourth Choice: 1.67%
Fifth Choice: 0.91%
Sixth Choice: 0.63%