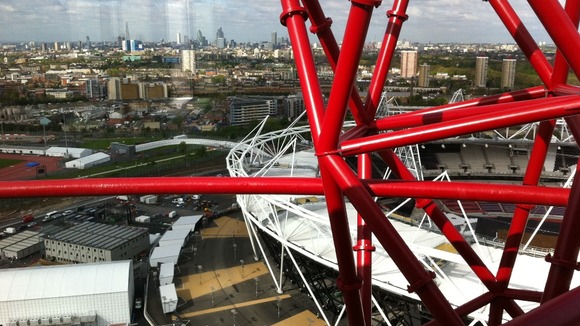 The view from the top of the Orbit.
Today press have been invited to come and see the view from what is said to be the UK's tallest structure.
Set next to the stadium it boasts views across the whole of london and beyond... And it's not a bad spot to watch the 100 metres from! Entry during the games will be by ticket only.