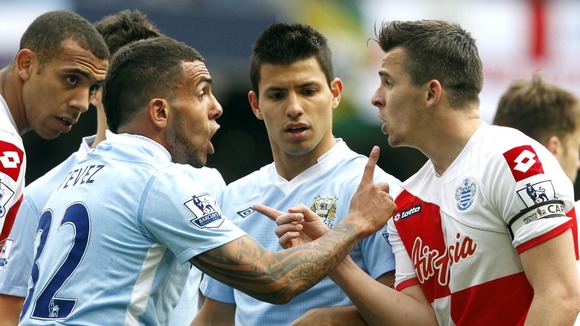 The chief executive of the Professional Footballers' Association has criticised QPR's Joey Barton after his red card on Sunday. The midfielder kicked out at Manchester City's Sergio Aguero as he left the pitch and then claimed on Twitter he had tried to "take 1 of theirs down with me".
Gordon Taylor said, "If you come out with stuff like that you are going to deserve to be heavily sanctioned."
"We try to deal with Joey Barton and it is not getting any easier."
On Monday, the Football Association charged Barton with two acts of alleged violent conduct.