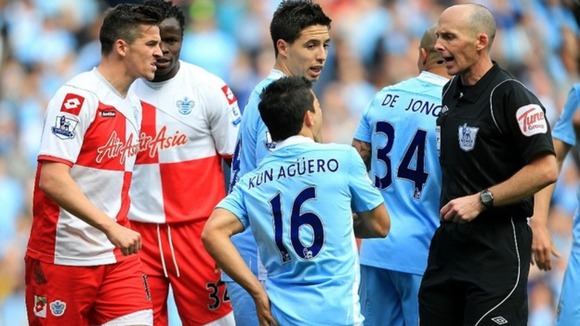 Joey Barton has been given an unprecedented 12 game ban by the FA for violent conduct.
The QPR midfielder was also fined £75,000 for this actions against Manchester City.
In a statement the Football Association said:
"An independent Regulatory Commission has todaydealt with two charges of violent conduct against Joey Barton, arising from the game against Manchester City, resulting in an eight-match suspension and £75,000 fine for the Queens Park Rangers midfielder."
"This eight-match suspension is to run consecutively to the four-game suspension Barton was already given for his dismissal in the fixture, making a total of 12 matches."