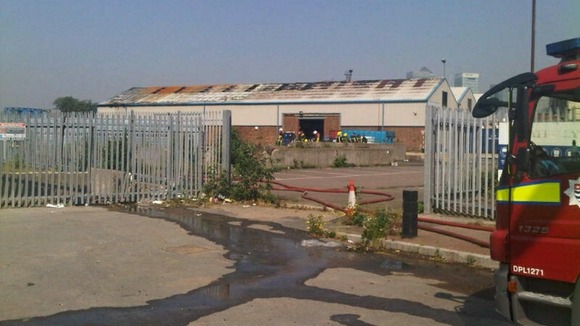 The fire is now out at the factory in Greenwich which burst into flames in the early hours of the morning.
The area still smells strongly of the swimming pool chemicals which were stored here.
The fire brigade say those chemicals pose little health risk to anyone and are no worse than a strong bleach.