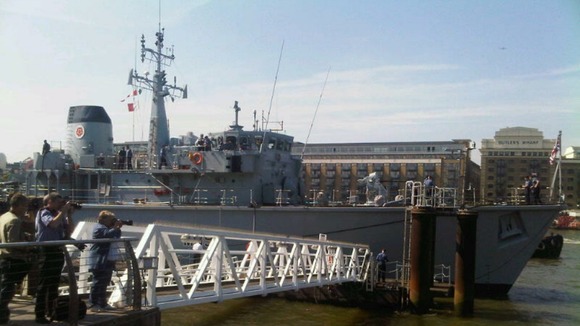 It looks rather different from the boat that will carry the Queen down the Thames in this weekend's Diamond Jubilee celebrations, but today HMS Hurworth is acting the part of the Royal Barge.
The Royal Navy is practicing its formation for the Royal Guard, which will accompany the Queen's boat down the river on Sunday.
Ten naval vessels will surround the Royal Barge, while almost a thousand other boats will take part in the procession.