Over the last few years, thieves have targeted war memorials in Enfield, Lewisham and Surrey.
Brass plaques were ripped off the war memorial in Carshalton last year, apparently taken for their scrap metal value.
They were eventually replaced thanks to a £20,000 donation from a scrap metal dealer, who had been outraged by the theft.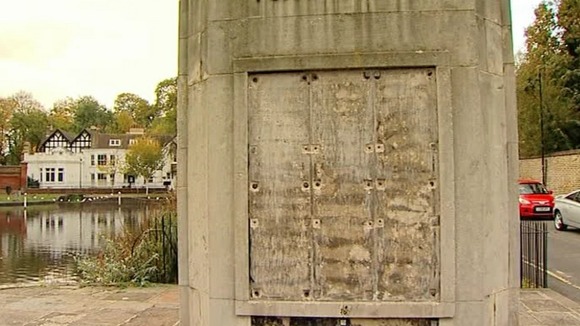 The garden of remembrance at Broomfield Park in Enfield was also attacked in 2009.
In total, 16 brass plaques - containing the names of 15,000 war dead - were wrenched off the walls of the monuments.