Bus Strike
TFL is appealing for bus drivers on later shifts to work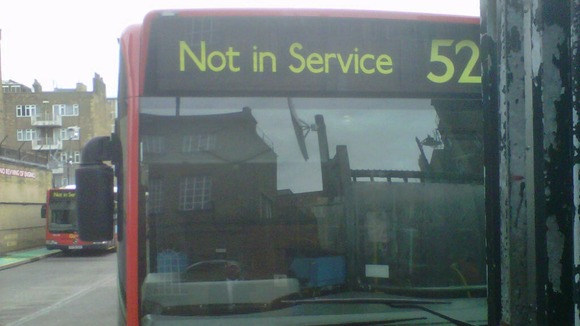 Striking bus drivers caused rush hour delays and disruption in parts of London, but Transport for London say over a third of routes operated.
36 per cent of drivers turned up for work whilst the rest are striking in a dispute over a bonus for working during the Olympics.
Tfl appealed to drivers on later shifts to go to work, saying that any strikers may not get the bonus that is being offered by the bus companies.
There is a big gap between what is on the table, £8.3 million, and what the strikers want: £21 million.
The union, Unite, wants every bus driver to be paid a larger bonus, even if they don't drive routes affected by the Olympics, including anyone off sick or unavailabe to work.