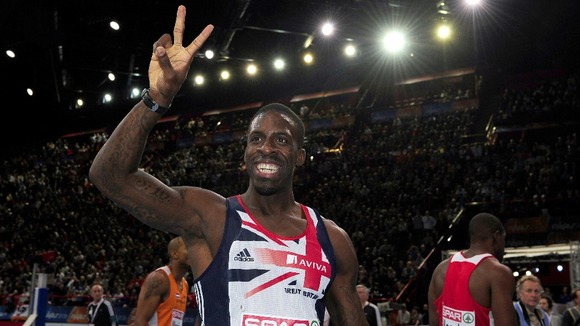 Dwain Chambers says he's hoping the pressure of trying to secure an Olympic place will bring out the best in him at the trials in Birmingham. He's ranked just eighth in Britain and hasn't yet recorded an Olympic 'A' standard qualifying time of 10.18 seconds that would win him a place in London.
But the 34-year-old, who was cleared to compete in the Olympics earlier this year when the British Olympic Association's lifetime ban on drugs cheats was overturned, is aiming to come good when it comes to the crunch at the Alexander Stadium.
"I want to run fast but I'll just have to do the best I can with the resources I've got and just go for it," Chambers said.