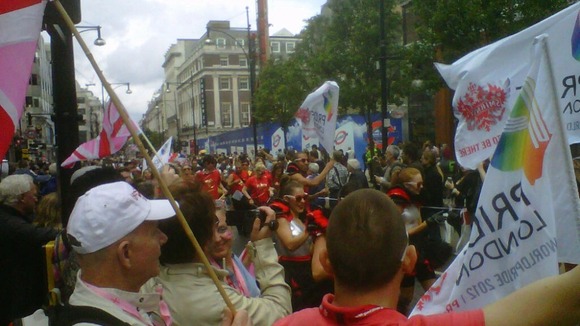 A scaled back version of Gay Pride is underway in Westminster.There had been fears that Pride London, which also incorporates World Pride 2012, would be cancelled due to funding problems.
I'ts kicked off without a hitch, with a walking procession from Baker Street to Whitehall. But there will be no floats or other vehicles involved.
This will be followed celebrations in Trafalgar Square until 6pm.
Soho is expected to be busy throughout the day.