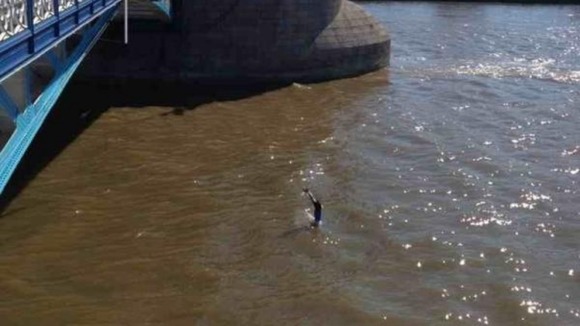 A man has jumped into the river Thames during a London cabbies' protest against the Olympic Road Network.
A picture published on Twitter appears to show a man diving headfirst into the Thames.
The protest- on Tower Bridge- is the second staged by black cab drivers against the ORN.
It brought traffic to a standstill in the area.
The man who jumped was picked up by a police boat.
A Met police spokesman said, "Around 4pm a man who was taking part in a planned demonstration jumped into the River Thames from Tower Bridge.Officers from the marine policing unit rescued the man. He has been arrested for a public order offence."