Torch Relay
Sir Bruce Forsyth carries Flame to White City
A chapter of Olympics history came to life today as Sir Bruce Forsyth carried the Olympic torch at the finishing line of the first ever London Games.
The entertainer took the torch outside the BBC's White City, which stand on the site of the White City Stadium that hosted the Olympics in 1908.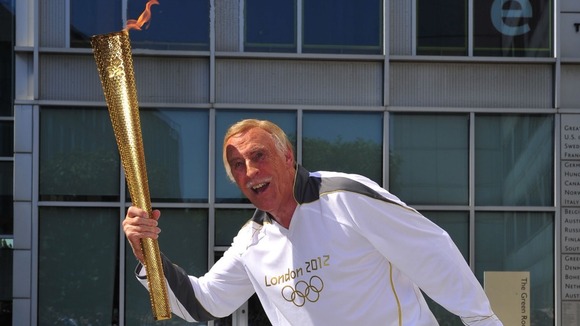 He was handed the flame at the point where the stadium's finishing line stood all those years ago by Antoine de Navacelle de Coubertin, a great-grandnephew of the founder of the modern Olympics, Pierre de Coubertin.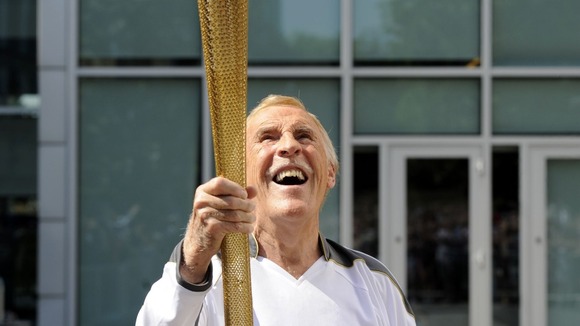 Speaking afterwards, the veteran TV star said: "I have been waiting for this for 84 years and I have finally done it, I have carried the Olympic torch."Today I did 300 metres but I could have done 1500 metres at a real good pace."