Torch Relay
Boris, Beckham and Lord Coe greet the Olympic Torch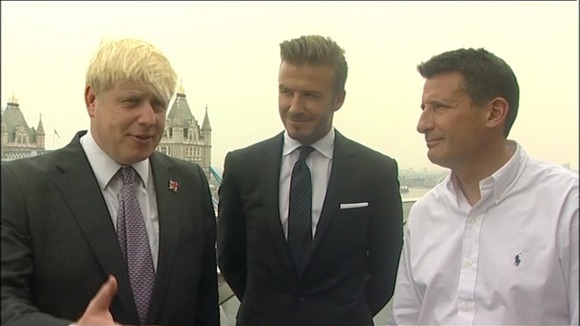 David Beckham spoke of his pride today at helping bring the Olympics to his home turf.
The former England football captain, 37, said today would be an "amazing moment" with the Olympics boosting the fortunes of the East End for future generations.
He was speaking as he made a surprise appearance at City Hall where the torch relay neared the end of its journey.
Beckham, who was raised in east London near the Olympic Village, and whose role in the Games opening ceremony has been the subject of intense speculation, lit the flame when it first landed at RNAS Culdrose 70 days ago.