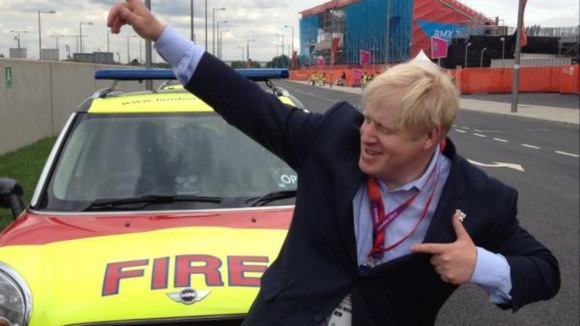 The Mayor of London has been photographed doing a 'Bolt'.
Here is Boris in the signature pose of the 100 metre champion Usain Bolt.
The Mayor visited fire crews today at the Olympic park - and posed for the photo. It was tweeted by the Commissioner of the London fire brigade.