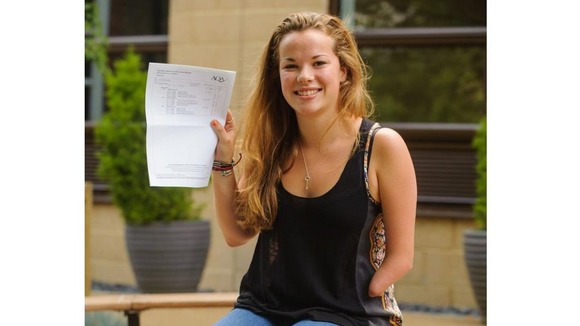 Jess Harper from Putney is celebrating a fantastic set of A-level results, that she hopes could set her on the path to Paralympic glory at Rio 2016.
With straight As in English, French, Spanish and history, the 18-year-old has secured her place at Brown University in the USA, where she will compete in disability swimming events.
She said: "They've got a great swimming programme over there and the coaches are really brilliant.
"I'm hoping that will give me the boost I need to make it for 2016."
The Putney High School pupil, whose lower left arm failed to develop before she was born, is ranked number 19 in the world in the 100 metre butterfly event.