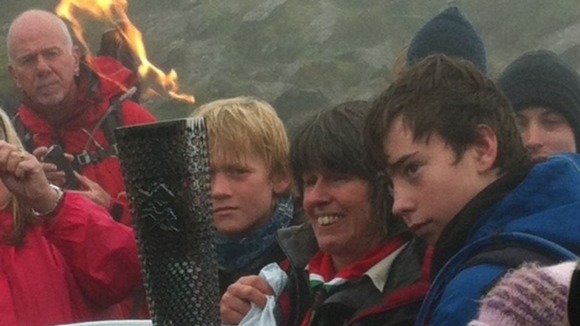 The Paralympic flame has been lit at the summit of Northern Ireland's highest mountain.
A group of scouts and mountaineers trekked up Slieve Donard in the Mountains of Mourne to take part in the windswept ceremony.
The hardy troupe of volunteers, which was made up of non-disabled and disabled participants, was accompanied by police and mountain rescuers on their early morning hike.
The flame was placed in a miner's lantern to enable its transportation back down the mist-shrouded mountain in Co Down.
Similar events took place on the highest peaks in Scotland, Wales and England to mark the official countdown to the London Games next week.