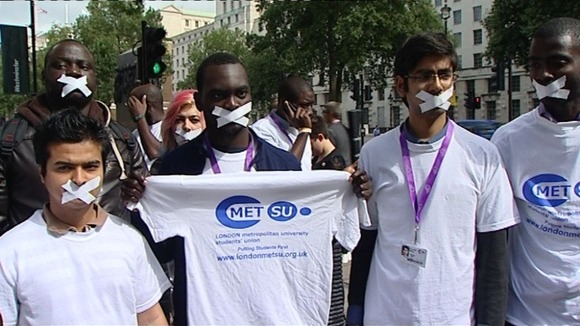 A group of London Metropolitan University students gathered outside Downing Street to express their distress and anger at the UK Border Agency's decision to strip it of its right to admit foreigners.
Dozens of students and supporters sat in silence in front of the gates to the Prime Minister's residence before police moved them to the other side of the street.
The students taped their mouths, carried signs which read "International Students Not Welcome Here" and gave out leaflets which asked if the UK is open for all.
The signs and leaflets expressed the students' disappointment with a design showing broken Olympic rings.