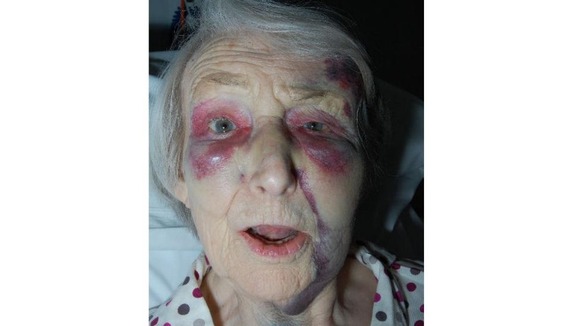 Police have released a picture of the 91-year-old victim of a street robbery in Highgate.
The woman, who has been named only as Lynne, broke an arm and suffered severe bruising to her face, neck, shoulder and leg. She has also required an emergency operation to remove a blood clot from her head.
Lynne had been walking to the shops at lunchtime on Tuesday 14 August when someone grabbed her bag and pushed her over, causing her to bang her head.
PC Paul Hallas, the investigating officer, of Haringey CID said:" Whoever did this left an elderly woman on the ground in the street, without a care for her welfare.
"Words can't express the level of depravity the perpetrator stooped to when he targeted this woman."
A 49-year-old man has been arrested on suspicion of robbery.