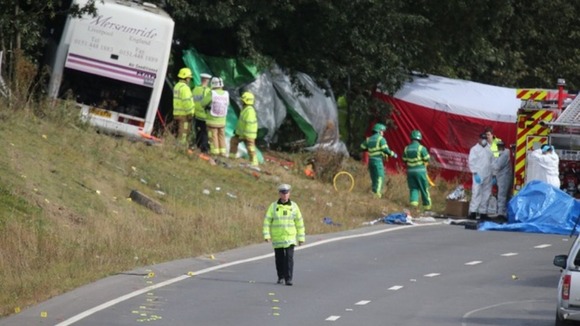 New photos have been released of the scene at the A3 this morning in Surrey after a coach travelling back from Bestival crashed into a tree.
Police have reopened the A3 southbound at Hindhead Tunnel past the scene of the coach crash.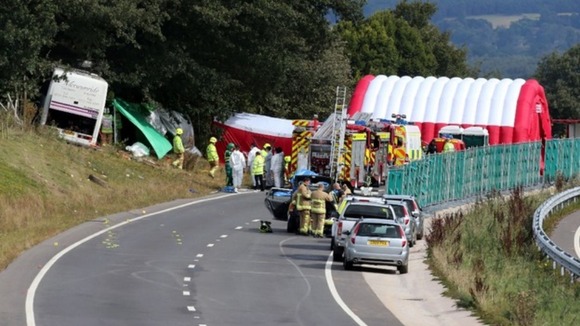 Three passengers have died while 50 are severely injured.