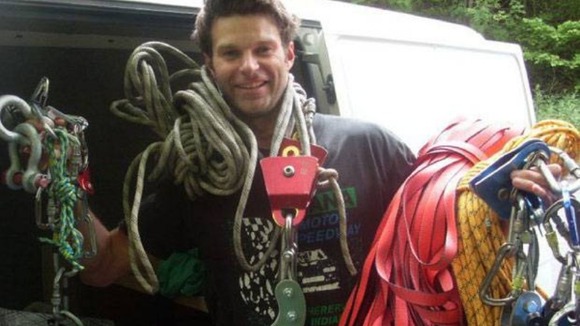 A Londoner who went missing in the Swiss Alps has been found alive after four days stuck in a freezing crevasse. Friends raised £14,000 to continue the search for the speed-flier after his insurance company stopped paying.
Dan Hunt, 33, set off on a speed-flying expedition with two friends on Saturday but failed to arrive at the agreed landing site.
The extreme sport involves hurtling down a mountain at speeds of up to 75mph on a lightweight parachute.
Friends and family were fearing the worst but earlier today his friend Nadeem Al-Khafaji found him stuck in a crevasse and he was pulled out to safety.
Apparently the crevasse was so deep he could not have climbed to safety without help.