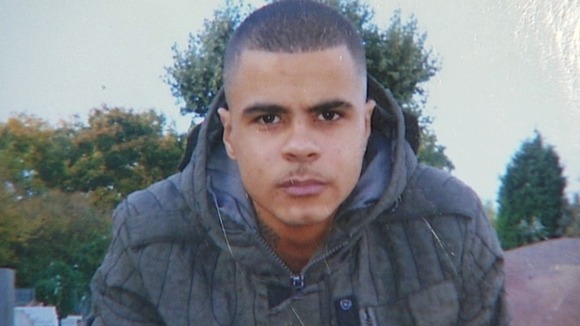 A police officer has said he saw Mark Duggan was holding a gun when he was killed by armed officers in August last year. The officer, known as W70, told a court that Mr Duggan "was holding a self-loading pistol or a handgun" just before he was shot dead in Tottenham.
W70 was giving evidence at the trial of Kevin Hutchinson-Foster who is accused of supplying the gun to Mr Duggan. He said that as Mr Duggan pulled the gun out of his jacket, two shots were fired by police.
The aftermath of the shooting led to protests on the streets of Tottenham which then triggered the London riots. Mr Hutchinson-Foster denies "selling or transferring a prohibited firearm".