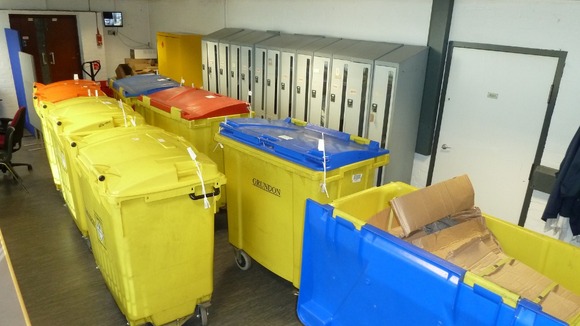 Border Force officers at Heathrow Airport have made what is believed to be their biggest seizure of cannabis in more than three years.
The drugs, which weighed around 1.5 tonnes and had an estimated street value of approximately £4.3 million, were discovered in three separate air freight containers on Monday 24 September.
All the containers had arrived on the same flight from Accra in Ghana and otherwise contained fresh fruit and vegetables. The drugs were in separate tape-wrapped compressed packages within boxes. There were so many packages Border Force officers filled seven wheelie bins with the drugs.