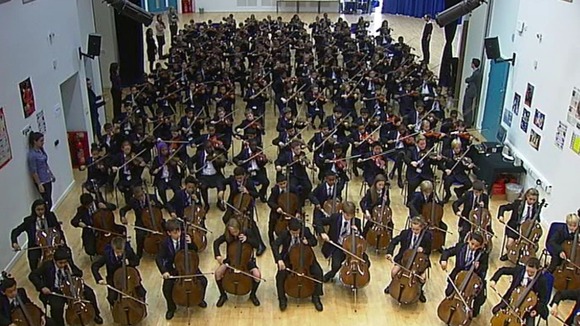 A charitable trust has given hundreds of inner-city kids the chance to learn a musical instrument.
All 210 Year Seven pupils at Highbury Grove Secondary have been handed a violin, cello or viola thanks to a five-figure donation from a family trust.
And teachers say it's having a transformational effect. In a school where more than 50 languages are spoken, it provides a universal method of communication.