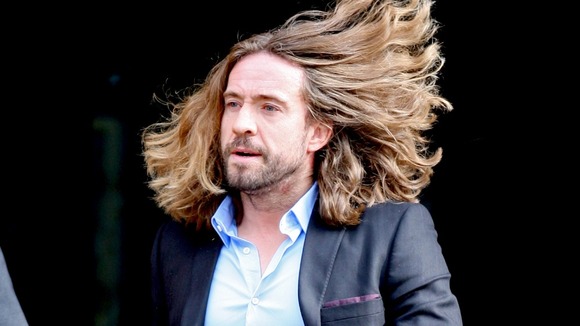 Justin Lee Collins has ruled out an appeal against his conviction for harassing ex-girlfriend Anna Larke.
The comedian and television presenter from Kew in West London was found guilty of harassment by a jury at St Albans Crown Court yesterday. Afterwards, he was photographed laughing.
Today he denied that the snaps were a reflection of his current mood.
He said: "I deeply regret the distress and anguish I have caused by my behaviour in what was a very troubled and difficult relationship with Anna Larke.
"After careful reflection in the last 24 hours I have decided not to proceed with an appeal against my conviction.
"I would like to re-iterate what I made clear in court, that I have never used or threatened violence against Anna Larke or anybody in my life.
"I accept that the jury have found elements of my conduct amounted to harassment which I apologise for unreservedly, but I will never accept the allegation that I am violent or an abuser."