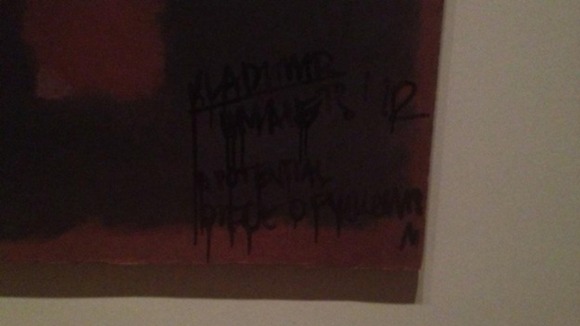 A man's expected in court charged with criminal damage after a Mark Rothko painting was defaced at London's Tate Modern gallery.
Wlodzimierz Umaniec, 26, also known as Vladimir Umanets, was charged with one count of criminal damage in excess of £5,000 and is due to appear before magistrates at Camberwell Green this morning.
The Polish national, of no fixed abode, was arrested after the mural was vandalised on Sunday.